Image (reusable)
Image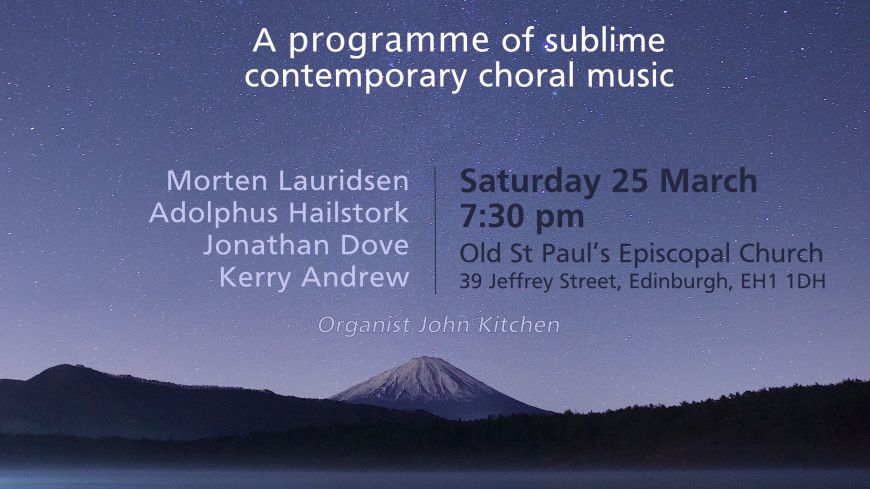 A programme of sublime contemporary choral music
As the season changes and we embrace the rebirth of Spring, The Scottish Chamber Choir celebrates the light.
In a programme of sublime contemporary choral music, the idea of light is explored and expounded by four living composers.
In Lux Aeterna, Morten Lauridsen breathes new musical life into ancient texts. His crystalline melodic lines take flight in delicious canons and harmonies that comfort, uplift and inspire. Jonathan Dove's Seek Him that Maketh the Seven Stars reveals the English composer's operatic background in a dramatic narrative that feels its way on an almost synaesthetic quest from darkness to ecstatic light. O Lux beata Trinitas set by Kerry Andrew opens from a delicate tracery of vocal sound to an energetic, exultant climax where individual voices sparkle in a heavenly firework display on endlessly repeated and interwoven settings of the word 'lumen' or light. Adolphus Hailstork's Shout for Joy is an extraordinary theatrical setting of Psalm 33. The veteran composer is of African American, Native American and European Jewish ancestry and the anthem combines Black Church idioms with a monumental display of choral and organ virtuosity.