Image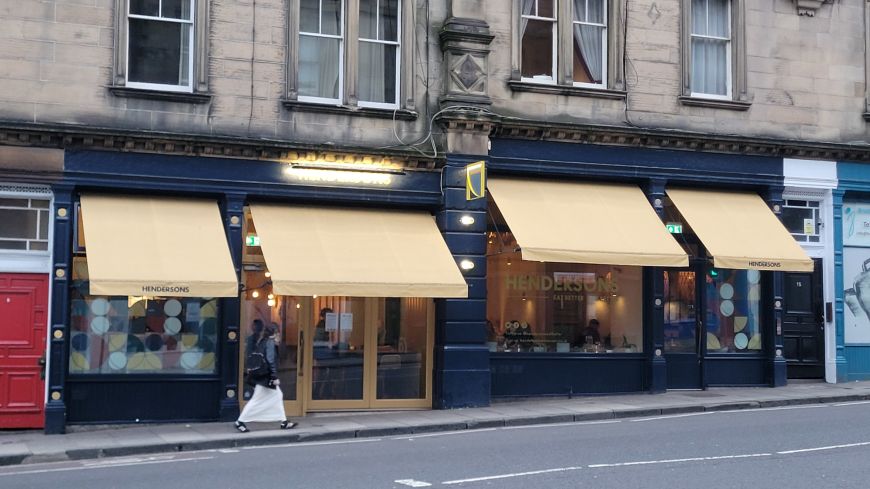 Street
7-13 Barclay Place
Vegan and veggie restaurant from the same family that ran the popular Hendersons restaurant and health food store on Hanover street before it was forced to close. 
The Hendersons restaurant in Tollcross was opened in October 2021 by Barrie Henderson (the grandson of Janet Henderson who founded the original Henderson) with many of the same workers from the Hanover Street eaterie and with the same embedded values - vegetarian and vegan locally sourced ingredients, organic as much as possible, and wholefoods rather than processed meat substitutes. 
As well as new dishes and mocktails, Hendersons carries popular dishes from the Hanover Street restaurant including the original chocolate mousse, an updated lentil lasagne, made with homemade pasta, and vegan haggis.
Sets a high bar for vegetarian food.