Image
Image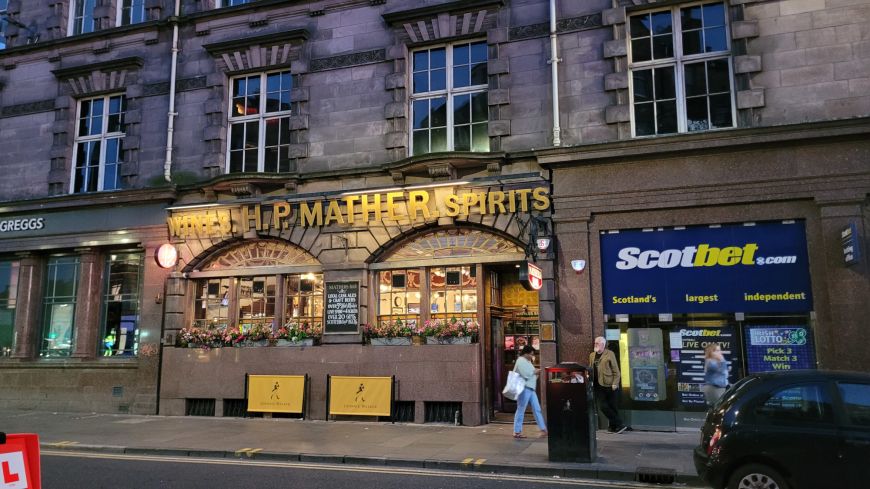 Classic, old man's bar, with an interior that looks like it has changed little in the last century or so.
The ornate ceiling, alehouse mirrors on the walls, retro lighting, and long solid wood bar give Mather's a vintage saloon atmosphere and sense of permanence. At the same time, the bar is clean and well maintained.
Bustles with office workers at the end of the day and gets busy during major events like rugby and big televised football games.
Due to its location, just off the west end of Princes Street, sees a fair amount of people popping in en route to tram or bus stop, theatre, or other destination.