Member for
1 year 5 months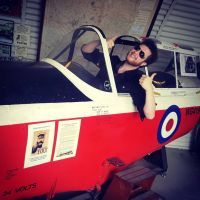 About me
Dominic has been writing freelance for several established and respected publications such as The Skinny, Edinburgh Festival Magazine, The Reviews Hub, In Their Own League The Wee Review and now Edinburgh Guide! After several years he decided to start his own publication to cover two things: solid opinions and impartial delivery.
Commended for his work by press managers across the capital, Dominic is no stranger to the theatre sphere in Edinburgh, Fife, London and the North of England. His reviews, articles and previews are noted for their fair, concise and constructive content. No show is beyond Dominic's scope, aiming to offer a voice to amateur, semi-professional and touring alike. Too many productions fall through the cracks of visibility: representation is key and Dominic will do his best to shine the spotlight on the unsung talent of this nation.
Dominic has reviewed all manner of productions from Ballet, Opera and Events to Animation, Puppetry and Exhibitions. In previous Festival Fringe years, he has been noted as a specialist writer for LGBTQI+, Children's Theatre and Comedy. Dominic was shortlisted for the Allen Wright Award for journalists under 30 for the previous Festival Fringe year 2018.