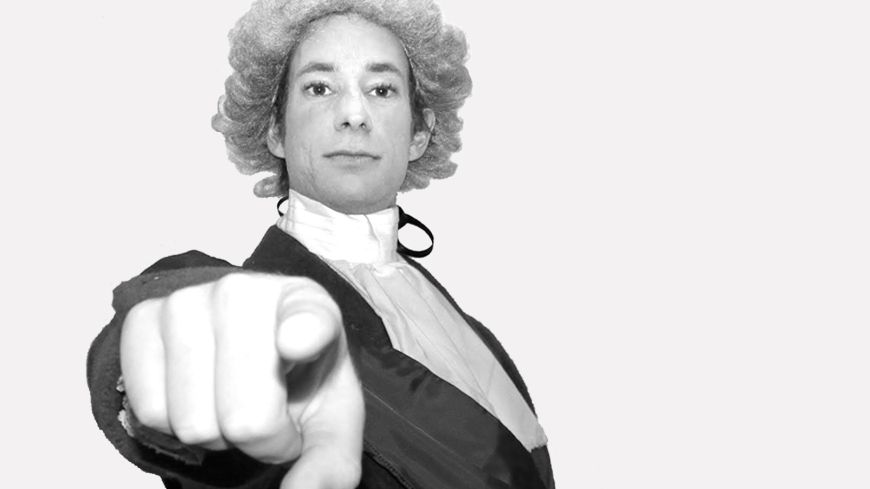 Company
Tightlaced Theatre
Production
Jennifer McGregor (Director), Flavia D'Avila (Producer/Stage Manager), JoJo Lewis (Wardrobe), Jack Booth (Lighting)
Performers
Robert Hpwat (Jamie), Adrienne Zitt (Mary/Kate)
 It was a little bit of a surprise that Tightlaced theatre company pulled off yet another potential winner on Friday night with Charlie & My '45.
This wasn't because I have a low opinion of them Not at all.. The reason my enjoyment was so unexpected was because the performance was a work in progress and in my experience that usually means that what you're going to see is not going to be very good.
Running at a little over half an hour in length, there is room for development. Characters and themes can be fleshed out and explored. But, in all honesty, it is pretty darn good as it is.
Set around the 1745 Jacobite rebellion, this two-hander is an intriguing exploration of betrayal, loyalty and idealism.
The performances by Robert Howat and Adrienne Zitt are quite wonderful. Zitt is especially good, playing both the wife and a lover of main focus, Jamie. She manages to, instead of falling into the trap of stereotyping, bring the audience to see that the two females could quite easily be the same character at different points in her life. Indeed, the prostitute could turn into the wife and, as the wife herself ponders, she into the prostitute.
It would be nice to see another half hour or so added onto this and with more for the female characters to do, especially the suffering wife who we see quite little of. There is a temptation to add another character or two (a man called Big Al is mentioned frequently. And the Italian Prince could be an interesting inclusion), but on reflection it is perhaps not entirely necessary. Judging by the current performances, there is enough strength here to carry a longer piece by themselves.
The run is over for the moment, but there will hopefully be a fresh and more developed version of Charlie & My '45 sometime in the near future. Watch this space.