Image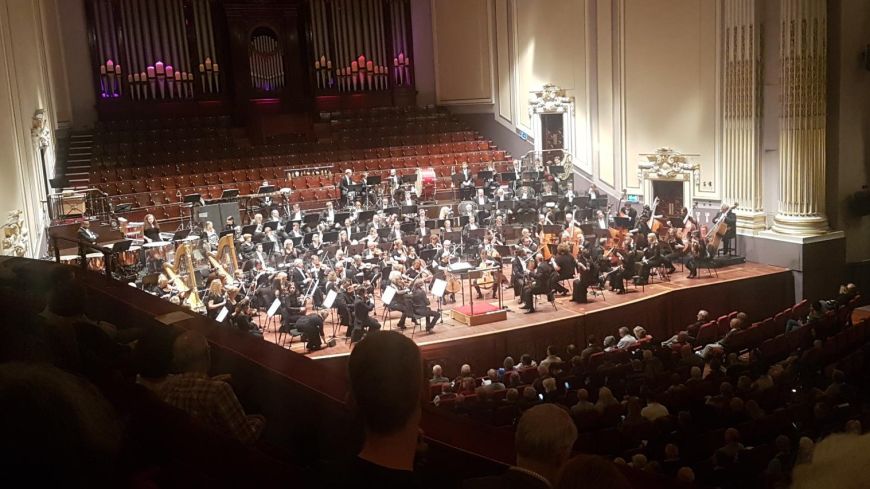 Company
Royal Scottish National Orchestra
Production
G. Mahler, Symphony No6 in A minor; W. A. Mozart, Piano Concerto No23 in A major K488

Performers
Thomas Søndergård (conductor), Ingrid Fliter (piano), The Royal Scottish National Orchestra
The RSNO has previously given over the whole programme to the mighty Mahler work, but on this occasion the evening began with Mozart's enchanting piano concerto, played by RSNO favourite Ingrid Fliter. It was a joy both to listen to and – indeed – to watch, as the pianist's hands glided with seemingly effortless precision through the three movements; the sections unaccompanied by the orchestra were especially mesmerising. Many of Fliter's recordings have focused on the repertoire of Chopin, and so it was a treat to hear her play one of his works as the encore.
After the Mozart had washed over us in its exquisite beauty, the Mahler masterpiece was performed following the Interval. Epic in every way, the symphony was performed in the order Mahler intended. In the pe-concert dialogue with Katherine Bryan (RSNO Principal Flute), Søndergård told us that Mahler was the composer who made him decide he would like to stay in classical music for the rest of his life – and he clearly has a personal affinity with Mahler, with both having been performers of music as well.
That Søndergård had internalised the roller-coaster of emotions contained in the symphony was clear from the way his own energy in conducting drove the performance forward. Complimentary to this, the impressive panoply of instruments in the orchestra's arsenal served the wider purpose of the symphony's theme: depicting life's entirety in all its brutal beauty.
Rather than a label artificially ascribed, it is surely with the revelation of what we subsequently know that makes this work truly 'tragic', and there were moments when there was enough in the performance to belie the sense of inevitable and impending doom. Yet even in the Andante movement, there was something quite uneasy and illusory about the sense of stillness evoked; the sanctuary we were held in was actually one of enduring anguish – as macabre, as it was melodious.
Thus the thrilling momentum was maintained throughout, the music embracing us all the way up to the moment when you look towards the percussionist ready to strike with the infamous hammer; the box jumps staggeringly into the air as the fateful blows are struck. Søndergård describes this as a sound that doesn't belong to the world, and it is indeed only surpassed by the full orchestral A minor chord at the end, falling as a guillotine as the work's crushing – yet breathtaking – denouement.
The performance finished at 9.50pm.
Performance: Friday 10th May 2019 at 7.30pm