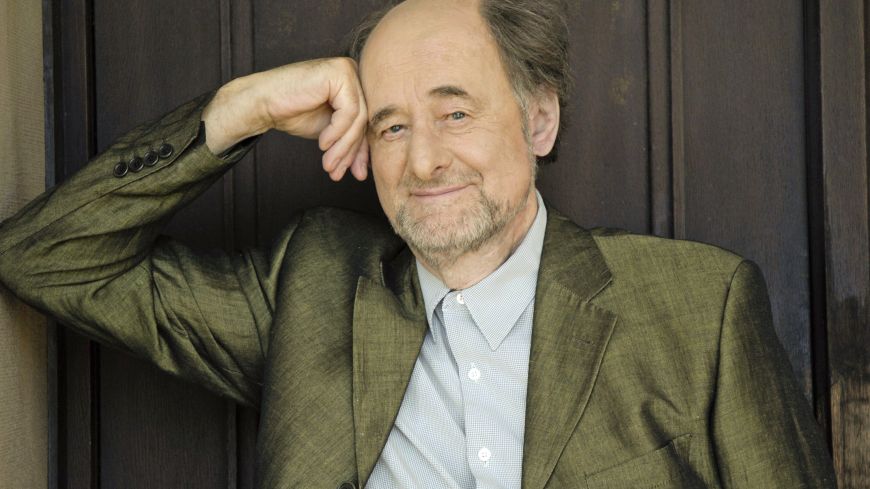 Company
Royal Scottish National Orchestra
Production
Schumann Overture, Scherzo and Finale; Mendelssohn, Piano Concerto No 1; Schumann, Symphony No 1 Spring

Performers
Roger Norrington (conductor), Roman Rabinovich (piano), Royal Scottish National Orchestra
Sir Roger Norrington is of the firm belief that the 1920s are to blame for the introduction of larger orchestras and a great deal of vibrato. This, he believes, has spoiled the listening of music by the likes of Felix Mendelssohn and Robert Schumann, the concert's two composers, both German and born within a year of one another. He normally lectures an orchestra on the first day of rehearsal on these points. But he forgot earlier this week, maybe he didn't need to because the players of the Royal Scottish National Orchestra know him and enjoy playing for him.
Furthermore Sir Roger has the players positioned differently - for he likes to have the first violins looking across to the second violins, with the cellos in the centre to his left and violas in the centre to his right. At the back and high up we saw the double bass players.
Schumann's output in 1841 was prolific, having recently been persuaded by his wife Clara to start composing symphonies. Our concert began with a bright and cheerful Symphonette, properly known as Overture, Scherzo and Finale.
With the Steinway piano in centre stage, we watched Roman Rabinovich play Mendelssohn's Piano Concerto No 1 with such expert ease. Memorable were the trumpet and horn fanfares at the close of the first and second movements. Earlier in the pre-concert talk the pianist had told us how much easier it was to play piano music written by an expert pianist. Indeed when the Concerto was first performed in 1831, Mendelssohn himself was the soloist. Roman Rabinovich was born in Tashkent in Uzbekistan and moved to Israel when he was seven. Ten years later he went to study first in Philadelphia and then in New York. He is now very much an American.
Sir Roger Norrington is to conduct all four Schumann Symphonies with the Orchestra over the next two seasons. Symphony No 1 is called Spring and composed in that busy year of his, 1841. Although written in January it was a Böttger poem which had inspired him. His friend Felix Mendelssohn conducted its first performance. We heard the opening fanfare repeated and even wondered whether this might have been an inspiration for Gilbert and Sullivan.
Serious as he is about his music, the Conductor's fun in turning to the audience from time to time was endearing and all helped the enjoyment of a bright, breezy and extraordinarily comfortable concert.
Performance: Friday 20th October 2017 at 7.30pm.