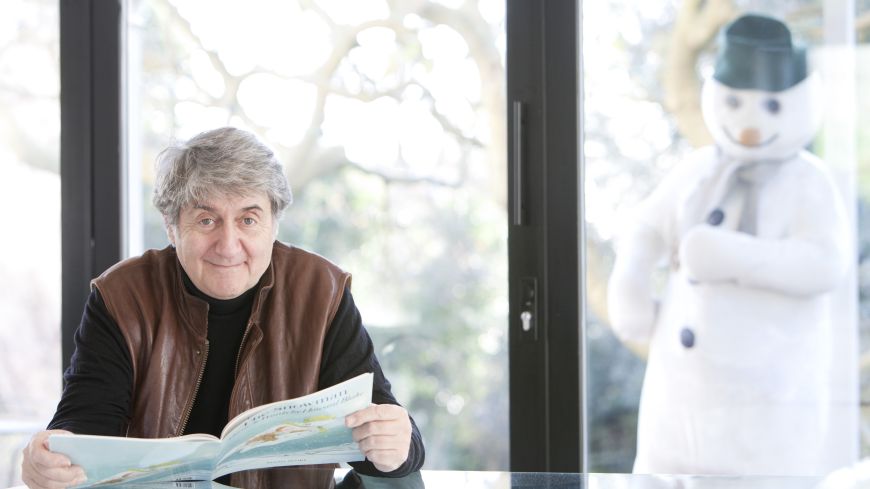 Company
Royal Scottish National Orchestra and Junior Chorus
Production
Christmas music for symphony orchestra, choir and audience
Performers
Christopher Bell (conductor), Tom Conti (narrator), Tom Chandler (boy soprano)
In this pre-Christmas week the RSNO tours Scotland's concert halls, but only the Usher Hall shows its festive mood with two large Christmas trees at either side of the stage. So said Christopher Bell, our exuberant conductor whose sequined shoes glistened in front of the red tops of the ladies of the orchestra and white jackets of the men.
By half time they were donning hats and all. Indeed the violin section between them could have given us a nativity play. And behind the orchestra were the 110 boys and girls of the Junior Chorus, through from Glasgow, also draped in festive garb, to sing most beautifully for us.
Tom Conti was the ideal narrator for The Snowman, a silent animated film on a screen hanging down above the stage. His sophisticated and cultured voice was sharp enough for every word to be heard over the accompanying music.
Tom Chandler came to the front from the Junior Chorus for a delightful solo in an arranged version of César Franck's Panis Angelicus whilst his parents, both in the orchestra, played away nonchalantly, no doubt purring with innermost pride.
The thirteen pieces of music were varied and many ideal for audience participation. Only the last, Hark! The Herald Angels Sing, was standard fare for a church congregation. We were told to stand for our performances and were first instructed in our roles by the ever present Christopher Bell. Indeed for those sitting in the front rows of the stalls there can only have been a fear of being teasingly reprimanded for the slightest false move. For Philip Lane's Sleighbell Serenade he had us jangling our bunches of car and house keys. But all in great fun. Quizzically at one point he asked if this is the pantomime, and he was not far short.
The Orchestra and Junior Chorus were enjoying every moment of the concert and this is what made it so engrossing. It would have been very dry without Christopher Bell.
Event: Friday 18 December 2009 7.30 pm.
Photo credit: Tas Kyprianou