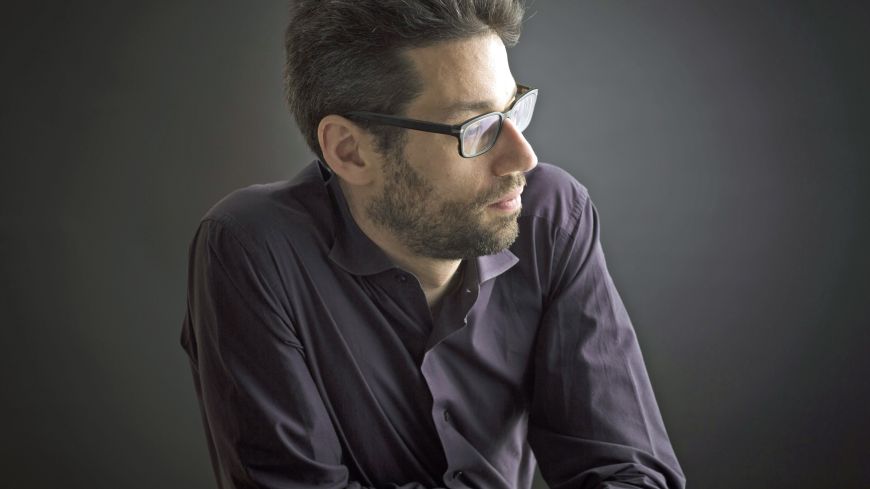 Company
Royal Scottish National Orchestra
Production
Beamish, Piano Concerto No 3 City Stanzas; Beethoven Piano Concerto No 1; Brahms, Symphony No 4
Performers
Peter Oundjian (conductor), Jonathan Biss (piano)
Beethoven wrote five piano concertos. Recently Jonathan Biss, an American pianist, asked five composers to write a work complementary to those five concertos. Sally Beamish was allocated Beethoven's Piano Concerto No 1. We heard her City Stanzas at its UK premiere; it was first performed earlier this year by Jonathan Biss in St Paul, Minnesota.
In the pre-concert talk, viola player Katherine Wren allowed Sally Beamish to give us her insight into City Stanzas. Three piano commissions had come her way at once and whilst the first two were based upon the natural world she decided to turn to an urban landscape. She had recently moved from the Scottish countryside into Glasgow. Biss was happy with the toccata style first movement which turned in on itself. He was happy with the dark and very moving second movement. But Beamish didn't hear from Biss about the rondo based third movement. We were told that last year's American presidential election had such an effect on the pianist that he fled the world for many weeks. But, in the end, all was well and he was with us in Edinburgh.
As the concert started maestro Peter Oundjian brought Sally Beamish on stage to give a succinct précis of her earlier talk in the Upper Circle gallery. Whilst members of the Orchestra had printed scores in front of them, it was an iPad that was propped up in front of the pianist. I enjoyed my first hearing of City Stanzas. Jonathan Biss went on to play Beethoven's Piano Concerto from memory. Two piano works is unusual, that the first is complementary to an old favourite that follows was intriguing and a challenging test for Beethoven specialists.
It is said that Clara Schumann was struck speechless when she first heard the third movement of Brahms' Symphony No 4, his final. Brahms persevered. Peter Oundjian gave Simon Lowdown's triangle a place of honour and it was fun. The conductor's slowing down of the fourth movement was thought provoking but still an inspirational finale to the great Symphony.
There was one disappointment. Sally Beamish had told us that in the past two years she has taken up playing the viola again, much to Katherine Wren's delight. I thought we were about to be told that the composer was to be playing her viola in our concert. It wasn't to be!
Performance: Friday 7th April 2017 at 7.30pm.