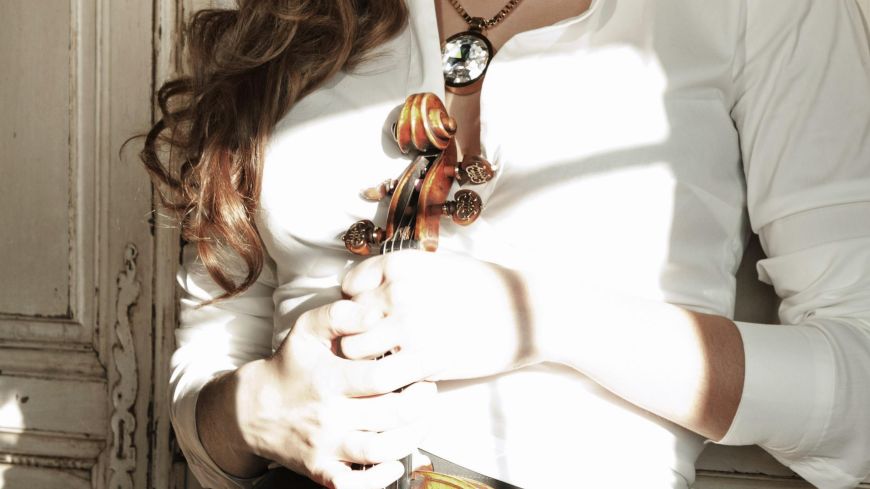 Company
Royal Scottish National Orchestra
Production
Khachaturian, Waltz from Masquerade: Tchaikovsky, Violin Concerto: Rachmaninov, Symphony No. 2 in E Minor, Op. 27
Performers
Peter Oundjian (conductor), Nicola Benedetti (violin)
Khachaturian's Waltz from Masquerade with its oompah start was an inspired choice to open a concert of Russian music. In a few short but lively minutes the 2016/17 season of Royal Scottish National Orchestra concerts had begun.
It was good to have had Peter Oundjian speak to us, microphone in hand. He speaks well and clearly - if partly to be launching the Orchestra's App, now ready to be downloaded by enthusiasts.
That every seat in the Usher Hall was taken is no small tribute to Scotland's own very popular Nicola Benedetti. Though a much troubled man, Tchaikovsky had composed his Violin Concerto in D major in just 15 days in 1878. A problem arose when Leopold Auer, to whom the work was originally dedicated, considered it unplayable. Not so for Nicola Benedetti. The violin solo part takes the lead throughout; there is little rest and a great deal to have memorised. There was a hint that Nicola was rushing along, perhaps just too keen to keep up the pace she had set. This mattered little to the audience in the abundant applause.
I am not a great fan of encores and so I pay tribute to Nicola Benedetti, once the applause had died down, for telling us she believed an encore would be a downer. Instead there were a few well chosen words for the Orchestra she had played with regularly since a teenager, and for its 125th anniversary.
After the interval we heard Rachmaninov's Second Symphony of 1908. His First Symphony had been a disaster so his romantic Second needed to be a winner. Under Peter Oundjian's command and with the strings in fine fettle is was exciting.
Performance: Friday 7th October 2016 at 7.30pm.