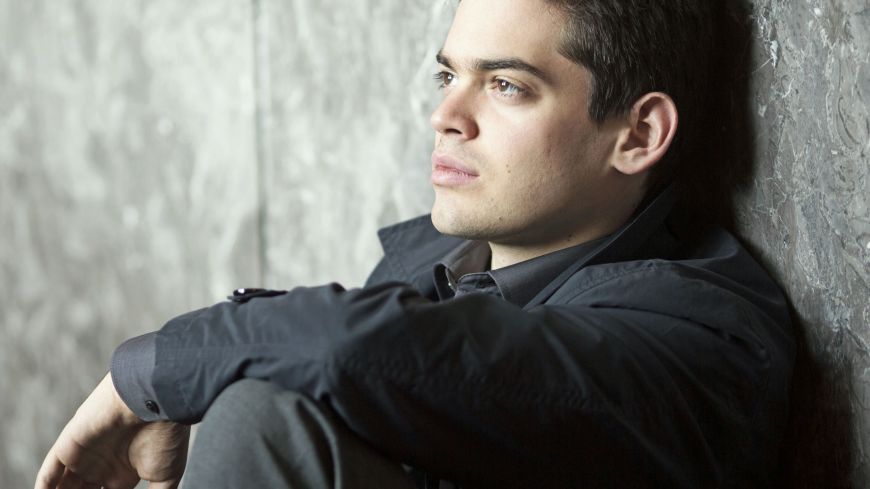 Company
Royal Scottish National Orchestra
Production
Dvořák, Carnival Overture; Vaughan Williams, Concerto for Oboe and Strings; Beethoven, Symphony No 3 Eroica

Performers
Lahav Shani (conductor), Adrian Wilson (oboe)

Following the much admired Leader of the Orchestra, Maya Iwabuchi, on to the stage was 27-year-old Lava Shani who was to conduct the evening's concert. Born in Tel Aviv, he studied both the piano and conducting and in recent years has been mentored by Daniel Barenboim. After winning a major prize in 2013 his career has taken off and he has already conducted many well known orchestras.
Dvořák's Carnival Overture is a happy and lively ten minute starter; we might well have been at a carnival. It was one of three overtures Dvořák wrote in his native Bohemia before setting off to work in New York in 1892.
Earlier, in the pre-concert talk in the Upper Circle Bar, we heard a fascinating discussion which gave us an insight not just into the playing of the oboe, but also to the Orchestra's Principal Oboe player for the past two and a half years, Adrian Wilson. It was like two neighbours gossiping, for it was Katherine Bryan, the Principal Flute player, leading the talk. We quickly realised that they sit next to one another on stage. Furthermore, only four weeks earlier, she had been the star performer - a role Adrian was about to experience.
Vaughan Williams' Concerto for Oboe and Strings was written towards the end of the Second World War for Liverpool born Leon Goossens. It's a masterpiece for an oboe player. Adrian Wilson had spent the past two months preparing himself for his appearance in front of his colleagues and home audience. It had to be right, and it certainly was. I'll remember particularly its dramatic final minutes. The stamina required for twenty minutes without a break seemed all too easy for Adrian. Not surprising the audience gave him the luxury of an orchestra accompanied encore.
Beethoven's Eroica, his third symphony, under Lava Shani's direction was crisp, lively and more of a delight than I was expecting. It's a shame we see so little of a conductor's self - for unless they are important they don't think it fit to speak to us. But maybe that's just as well; he wasn't mentioned in the pre-concert talk.
Performance: Friday 3rd March 2017 at 7.30pm.