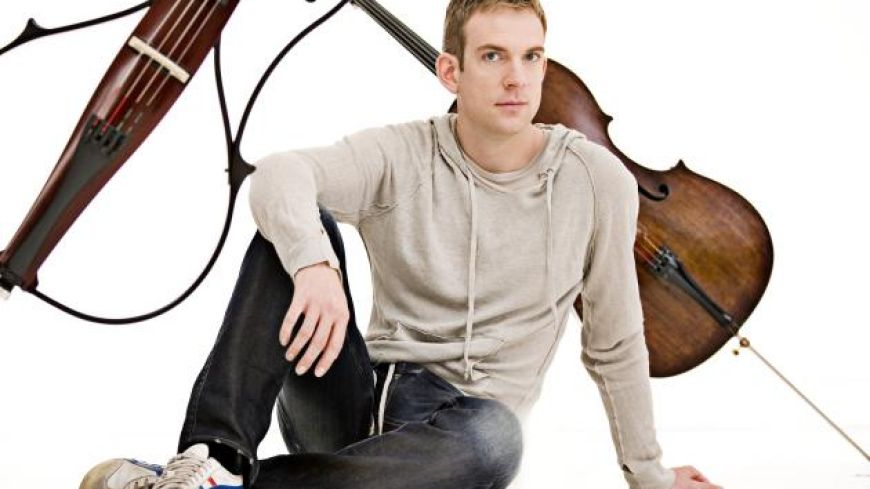 Company
Royal Scottish National Orchestra and Junior Chorus
Production
Prokofiev, Winter Bonfire; Tchaikovsky Variations on a Rococo Theme; Tchaikovsky, Excerpts from The Nutcracker,

Performers
Thomas Søndergård (conductor), Johannes Moser (cello), Anne Murphy (junior chorus director)

Prokofiev's Winter Bonfire is a rarely heard work written with children in mind and first performed in Moscow in 1950. Both Prokofiev and Tchaikovsky, who we were to hear later, were men of considerable self-doubt and both wrote works with many short movements. Winter Bonfire's eight movements tells the tale of a group of young Communists, Young Pioneers, on a trip out of Moscow to visit state farms. We heard a very effective hooting of a railway train departing the station at the outset. Half way through, the children of the Junior Chorus were on their feet to sing the Chorus of the Pioneers - in English. A whisper in my ear told me that the conductor had the Russian version in front of him. Of no consequence because the young people had been so carefully prepared by Anne Murphy.
Thomas Søndergård welcomed us with recollections of Christmases in his native Denmark before bringing on stage Johannes Moser to play Tchaikovsky's Variations on a Rococo Theme. In a lively and particularly informative pre-concert talk with Bill Chandler, the German-Canadian cellist told us that he would be playing the version as originally written by Tchaikovsky, a Moser speciality. Written for a cello professor friend and based on Tchaikovsky's idea of Mozart, the professor made significant changes much to the composer's annoyance. Johannes Moser performed with the same self confidence and assurance he had exuded at the pre-concert talk, and it was a delight to watch and hear. Whether his Bach encore was necessary is debatable.
After the interval the Junior Chorus members were back in their place wearing all manner of bright Christmas ornamentation. They were there for the Christmastide favourite - Excerpts from The Nutcracker, music from Tchaikovsky's ballet. So often it's synthetized music that depicts the falling snow in the Waltz of the Snowflakes, but for us in the Usher Hall the young people were voicing the snowflake tune, and very effective it was.
Performance: Friday 14th December 2018 at 7.30pm.