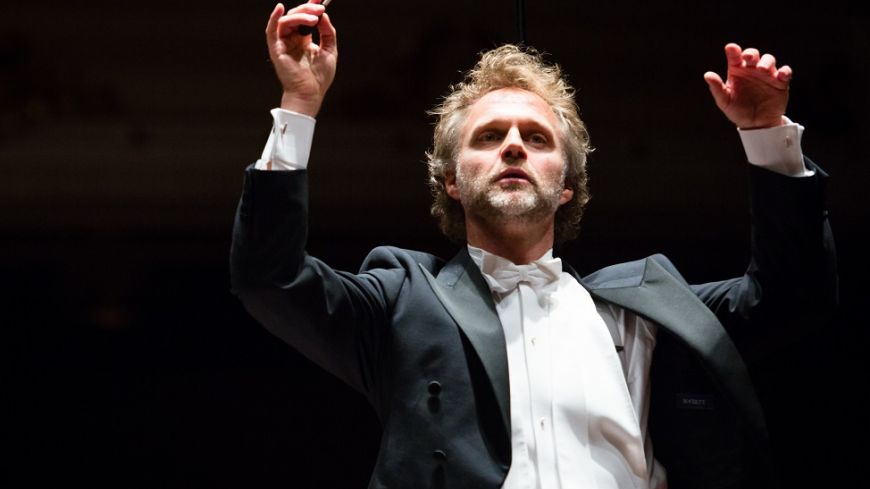 Company
Royal Scottish National Orchestra
Production
Mahler, Adagio from Symphony No 10; Bruckner, Symphony No 4 Romantic
Performers
Thomas Søndergård (conductor)

After their tour of China over New Year with Nicola Benedetti and last week's Sc-Fi extravaganza, the Royal Scottish National Orchestra was back with a concert that reminded us, and was in memory of Sir Alexander Gibson (1926-1995). It was he, who as principal conductor of the Orchestra, and founder of Scottish Opera is owed a great debt by music lovers in Scotland.
Thomas Søndergård had chosen two Austro-German works from Mahler and Bruckner for our concert. In both the violas were given pride-of-place. Folklore makes a viola player much maligned but I am proud to have been one of their number in my early years.
When Mahler died in 1911 at the age of 50 of a heart complaint he left unfinished a tenth symphony. Only the Adagio was complete; four further movements were only in draft. Mahler knew he was dying and the Adagio we heard was full of emotion; the violas reminding us of gloom at intervals. And there was the strange sound of brass followed by high pitched strings. The end was slow and dignified, the conductor holding the peace as long as he thought fit. As Thomas Søndergård wrote in his introduction - was this a haunting farewell to life or a great cry of love and longing? During the interval, some I spoke to said the first, others the latter.
Christopher Gough's horn set an early scene, one of several, at the start of Bruckner's Fourth Symphony and all the horns joined in at the end of its first movement. By deliberate contrast the second movement was very slow, before the third movement's memorable fox hunting galloping of the horns and trumpets where they might well have been high in the clouds. The finale brought everything together. Whether this was the most romantic of Bruckner's symphonies, as it was named, but certainly it has proved the most popular - and a very good just-over-an-hour's worth, can be questioned. This had been a concert that, for this reviewer, tickled many of the emotions most satisfactorily .
Performance: Friday 1st February 2019 at 7.30pm.