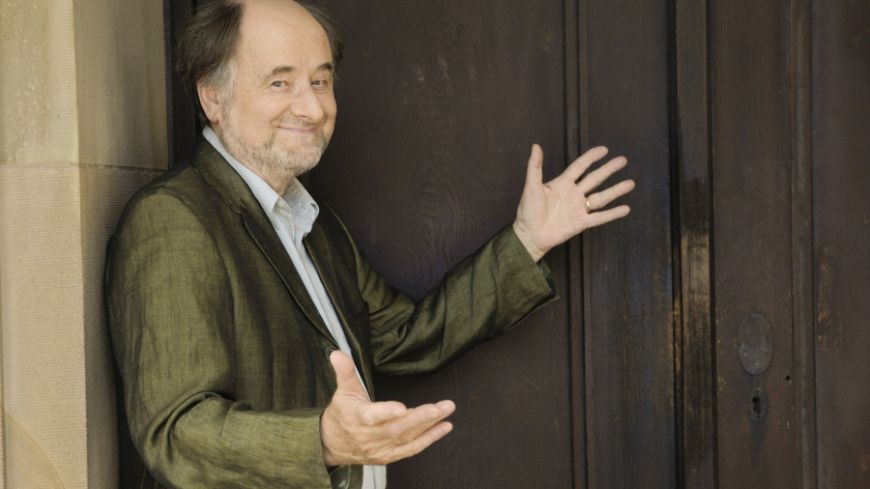 Company
Royal Scottish National Orchestra
Production
Schumann, Symphony No 4; Mozart, Violin Concerto No 4 K218; Schumann, Symphony No 3 Rhenish
Performers
Roger Norrington (conductor), Francesca Dego (violin)

Sir Roger Norrington returned to complete his promise to conduct all four Schumann symphonies with the Royal Scottish National Orchestra. But first, in the pre-concert talk in the Upper Circle Bar, in answer to wise questioning by Margarida Castro, Associate Principal Double Bass, he was able to explain in more detail than ever his requirement for a smaller orchestra than we have become used to, and set out in front of the conductor quite differently. Norrington goes back to how the music was played when it was first performed and, for instance, long before the vibrato of strings became the fashion one hundred years ago. Indeed the notes on the score were intended to be played just as they were written.
First we heard Schumann's Fourth Symphony and very quickly the music seemed that much more meaningful and personal - directed by Norrington on a swivel office chair seemingly in the midst of his players. There were no gaps between the movements in a work discarded by the composer at its first outing and rewritten ten or so years later.
We were fortunate to have Italian-born Francesca Dego to play Mozart's Violin Concerto No 4, written when Mozart was nineteen and probably for himself. It may be that when he revised the work he made the violin harder for his successor. Be that as it may, Francesca Dego used all her experience and expertise to give us a fine performance. Norrington seemed pleased and the audience loved it, allowing her a short encore.
The four double bass players returned to back centre for Schumann's Third Symphony after being at floor level for the Mozart. Whether by design or not, nobody could say their instruments were cut from the same tree - four delightful hues. The Symphony was bright, cheerful and full of the optimism Schumann was experiencing in his new job at Düsseldorf on the Rhine. But the abiding memory of the concert will be how Sir Roger Norrington did it his way. And his occasional turning to the audience to check we were still listening and, at other times, his almost puckish smile. A sheer delight.
Performance: Friday 22nd February 2019 at 7.30pm.