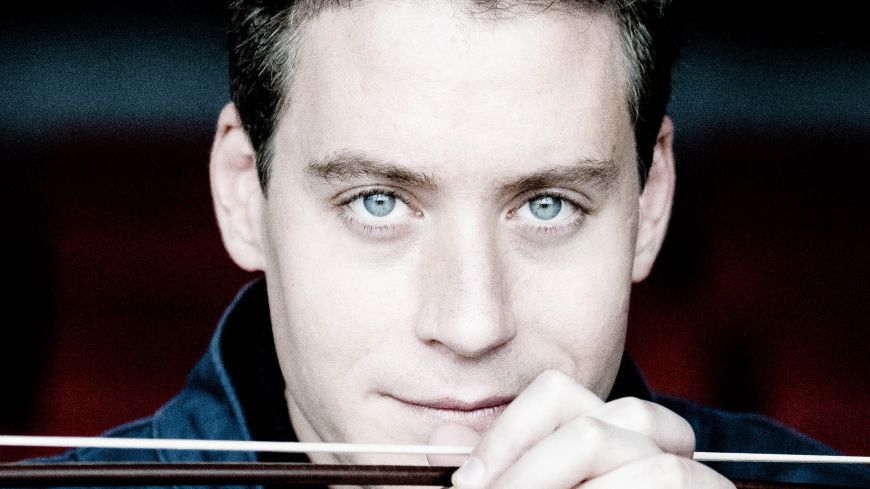 Company
Royal Scottish National Orchestra
Production
Mathias, Requiescat; Brahms, Violin Concerto; Dvorák, Symphony No 9 From the New World

Performers
Gilbert Varga (conductor), Kristóf Baráti (violin)

When William Mathias died in 1992 at the age of 57 he left a considerable list of choral, orchestral and organ works, and with it a fine reputation especially in the world of church music. He was born in Carmarthenshire and was for many years head of music at the University of Wales at Bangor. But his fame came with the hymn he wrote for the wedding of Prince Charles and Lady Diana Spencer in 1981. Three years earlier the Welsh Philharmonia Orchestra had given the first performance of his Requiescat - music for the repose of somebody who had died. And it was this ten minute symphonic work that opened our concert. It was a thoughtful piece that skimmed along the surface of emotion without ever becoming tear-jerking.
Brahms' Violin Concerto followed. Earlier in the Upper Circle Bar, viola player Katherine Wren had allowed us into her interesting conversation with solo violinist, Kristóf Baráti, who was in Edinburgh for the first time. He described his part as often going along with the Orchestra but sometimes Brahms allowed him to go out on his own. Born in Hungary but quickly to Venezuela he described having to learn proper Hungarian instead of Spanish when the family returned to Hungary when he was twelve. Ten years in Paris along the way - and yet so fluent in English for us. Asked by Katherine about his hobbies and we learned that he loved to fly aeroplanes, hoping one day to have his own. His performance of the Violin Concerto was confident, sharp and very easy to watch.
It was good to see Gilbert Varga conducting the Orchestra again after a three year gap. Son a well known Hungarian violin player, his career includes the chief conductorship of Hungarian orchestras together with guest conductorships with many well known international orchestras. It seemed to me that he was in is element conducting Dvorák's From the New World Symphony. Tall and clearly very much in charge, we heard a thoroughly satisfying performance.
Performance: Friday 1st March 2019 at 7.30pm.