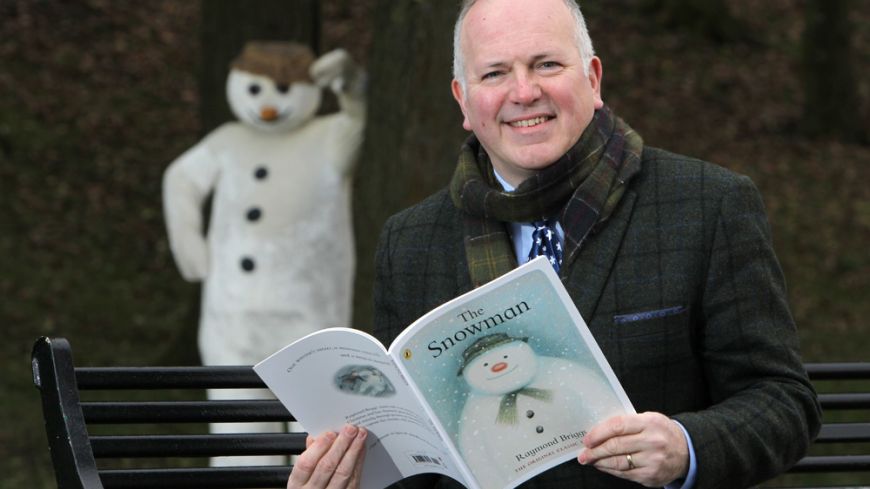 Company
Royal Scottish National Orchestra and Choruses
Production
Leroy Anderson, A Christmas Festival; Edward Pola and George Wyle, The Most Wonderful Time of The Year; Howard Blake, The Snowman; Matthew Curtis, Christmas Spirit; John Tavener, The Lamb; Tom Cunningham, For Unto Us a Child is Born; Irving Berlin, White Christmas; Leroy Anderson, Sleigh Ride; Adolphe Adam (arr Darius Battiwalla) O Holy Night; Traditional Spanish, Esta Noche; Traditional (arr John Rutter), The Twelve Days of Christmas; Felix Mendelssohn (arr Sir David Willcocks), Hark! The Herald Angels Sing.

Performers
Matthew Hamilton (conductor), Jamie MacDougall (presenter), Tom Marland (soloist), RSNO Chorus (Gregory Batsleer, director), RSNO Junior Chorus Changed Voices (Frikki Walker, director), RSNO Chorus Academy (Aimee Toshney, director).

For an entirely different audience than a normal Friday evening at the Usher Hall, this was their annual musical and secular celebration of Christmas. They were there with their relatives and friends for a fun evening and this is what they got.
Familiar Christmas tunes led to the screening of the adventures of a young boy whose garden snowman awakens at midnight and takes him on a dream of a tour, sometimes narrowly missing being melted but normally full of fun, until returning to his bed and finding next morning the snowman in his garden had gone. The film was accompanied by the Orchestra and narrated magnificently by Jamie MacDougall, a true Glaswegian Scot not afraid to poke a little fun directed at those of us from Edinburgh.
After the interval the members of the Orchestra, ladies in black and men in white, had donned party gear and, by tradition, the second violins made their party piece entry, this year as Nutcrackers. The vast Chorus sitting beyond the players were equally well decorated. Under the direction of conductor Matthew Hamilton we heard nine songs and were invited, nay instructed, to participate in Irving Berlin's White Christmas, John Rutter's version of The Twelve Days of Christmas (having first been trained for the parts by Jamie MacDougall) and finishing by singing Sir David Willcocks' arrangement of the hymn Hark! The Herald Angels Sing.
Jamie MacDougall by his talent and confidence made sure it was all good fun. Mark Hindley put the Usher Hall's organ to work whilst we watched with interest the up and coming young choral conductor, Matthew Hamilton, who has already worked with some of the finest in Europe. He wasn't given a speaking part - other than, with his arms, to encourage one of our clapping-to-the-tune episodes.
Performance: Friday 21st December 2018 at 7.30pm.