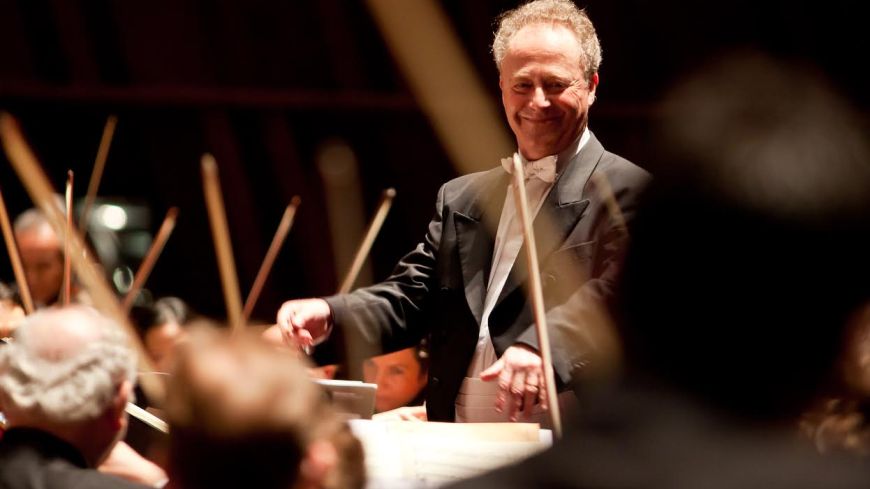 Company
Scottish Chamber Orchestra
Production
Emmanuel Krivine, conductor
Performers
Bernard Richter (tenor), Christianne Stotijn (soprano), Edwin Crossley-Mercer (bass), Jerome Varnier (bass), Alison Mitchell (flute), Maria Santamaria (flute), Eleanor Hudson (harp), members of the Scottish Chamber Orchestra
Berlioz' parents were determined he was going to be a doctor but instead Berlioz pursued his passion for music and abandoned his medical studies, along with his parents' financial support, to devote his life to music. In the nineteenth century he was considered to be an avant-garde composer with regard to his ambitious orchestral works, his Grandes Messe des Morts (Requiem Mass) being an obvious example. A hallmark of his huge compositions is that they are imbued with Berlioz inherent passion and his bold, distinctive dramatic passages.
However, L'enfance du Christ was a departure from his vast orchestral compositions as it incorporates at times musical simplicity. It took four years to complete and when it was premiered in 1854 it was hailed as a masterpiece. Sung in French, with four soloists, it is in three parts: Herod's Dream, the Flight into Egypt, and The Arrival of Sais.
It starts simply with pianissimo brass then quivering strings. In the Prologue the Narrator begins the tale and Bernard Richter's clear, tenor voice was perfect in the role. The mellifluous bass voices of Jerome Vernier, who sang the part of Herod and the Ishmaelite Father, and Edwin Crossley-Mercer as Polydorus and Joseph, were superb.
Berlioz distinctive brooding passages preceded the Soothsayers all-male chorus in scene four which was sung by the SCO chorus who were hesitant when they came in but swiftly gathered momentum. In scene five, the stage is emptied of the chorus, Herod and additional brass section, enhancing the humble environment of the 'stable at Bethlehem.'
The pure tones of soprano Christianne Stotijn as Mary blended beautifully in duets with Edwin Crossley-Mercer's Joseph. A haunting, dramatic effect was created by the female chorus singing off-stage, representing a 'Choir of Unseen Angels.'
In Part Two: The Flight into Egypt, guest conductor Krivine waited until the auditorium was completely silent before beginning the Chorus of Shepherds Farewell to the Holy Family. Sung by the entire SCO choir, their voices were so beautifully controlled they created an ethereal, heavenly sound.
After the choral passage had concluded, the charismatic Kravine was so enthralled by the exquisite interpretation they had created (under the guidance of the SCO Chorus Director Gregory Batsleer) he turned to the audience and said, "May I suggest we do it once more?" And he did.
L'enfance du Christ is full of musical surprises. Unexpectedly, in Part Three: The Arrival of Sais' we are treated to a trio – two flutes and a harp – flawlessly played by Alison Mitchell (Principal Flautist with the SCO) and Marta Santamaria (second flautist) and Eleanor Hudson on harp.
The composition concluded with orchestra, narrator and chorus creating a spiritual experience with their haunting, reflective pianissimo tone in the Amen chorus.
Friday 21 October, 7.30pm, Glasgow City Halls. Tickets: £15.50/£29.50