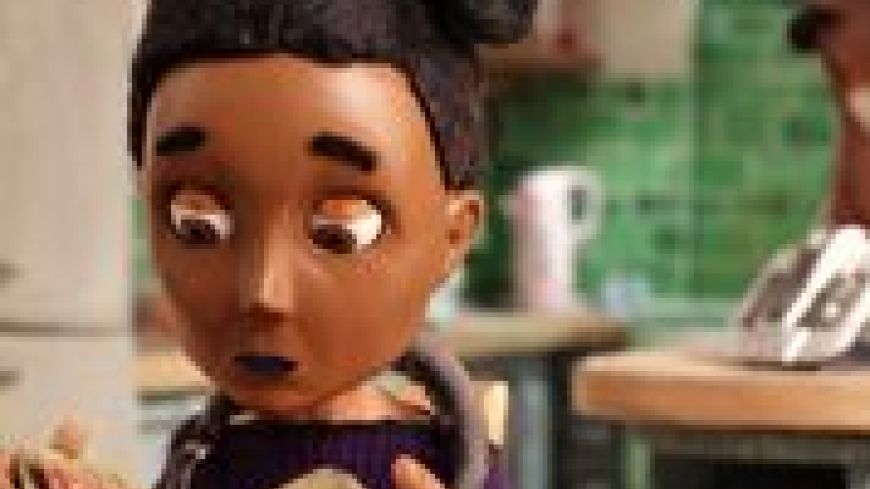 Company
Bristol Festival of Puppetry, England
Production
Don't Think of a Pink Elephant: Suraya Raja, Adam: Evelyn Ross, Belle and Bamber: Alex Forbes, Old Man: Alicia Eisen, The Owl and The Lemming: Roselynn Akulukj, Evening: Izabela Plucinska, Under the Same Sky: Ssylvia Ziemann, Boris Noris: Laura-Beth Cowley, Now You See It: Rebecca Manley.
The first day of this year's manipulate Festival at the Traverse Theatre is a day packed full of animation screenings. Women in Puppetry & Animated Film, first previewed at the Bristol Festival of Puppetry in 2017, showcases the best female talent in the business in a selection of nine animation shorts that range from between two and fifteen minutes long.
Together, they offer an exciting and eclectic mix of styles, techniques and subjects covering the whole gamut of human preoccupations from mental health, difficult relationships and matters existential, through to less personal but perhaps more pressing concerns around environmental issues. Some are conveyed with humour, many have dark or sinister undertones.
Suraya Raja's Don't Think of a Pink Elephant shows a teenage girl seeing vivid enactments of the potential dangers of sharp kitchen implements, shrinking in fear from the pizza roller as she imagines her younger brother slicing his fingers off, recoiling from a fork, a knife, scissors. When the mischievous and frustrated little tyke locks his big sister in next door's shed, she is forced to confront her fears. This strikes a chord with those of us who may have experienced that unsettling and not wholly irrational sense of danger lurking in the quotidian stuff of life.
In Boris-Noris, Laura-Beth Cowley has a playful look at two beach-combers on the Jurassic Coast very definitely not sharing, with comical and disastrous results. 'Boris Noris' apparently is an old Dorset term that roughly translates as, 'to go on recklessly without thought to risk or decency'. This brings to mind another Boris who might like to take note!
On a more serious note, Rebecca Manley's Now You See It, with a voice-over from Ewan McGregor, urges a responsible and immediate global response to climate change. It's a hard-hitting piece in which the power of McGregor's narrative is matched by Manley's compelling animated visuals. Food for thought also comes from Izabela Plucinska's plasticine animation Evening where a couple, having given up on arguing, smash their whole house to pieces and only then are able to apparently reconcile their differences.
The great thing about watching all nine of the animation shorts shown today is the variety of technique and content on display, as well as the glimpses of individual style that show through.
Saturday 27th Jan at 3pm