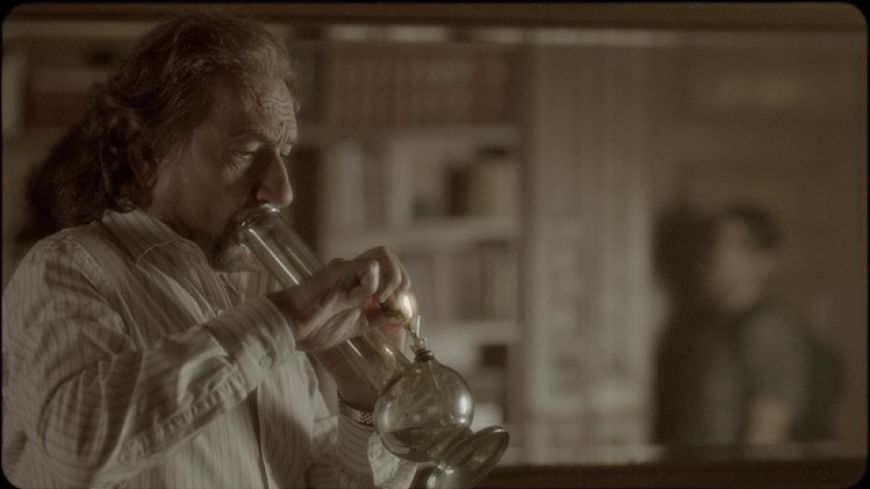 Production
Jonathan Levine (Writer - Director)
Performers
Ben Kingsley (Dr. Squires), Josh Peck (Luke Shapiro), Famke Janssen (Kristen Squires), Olivia Thirlby (Stephanie), Mary-Kate Olsen (Union)
Growing up. This theme dominates the silver screen, from Spiderman to Pride & Prejudice. Although an important aspect of life we all must deal with, and go through, I couldn't help but think that while watching The Wackness, I had seen it all before.
It's summer 1994. Luke Shapiro (Josh Peck) has just graduated high school and we follow him through the long hot summer in New York as he sells drugs to his therapist, Jeffrey Squires (Ben Kingsley) and falls in love with his therapist's step-daughter, Stephanie (Olivia Thirlby). Writer/Director Jonathan Levine (All the Boys Love Mandy Lane) picked up the Audience Award at this year's Sundance Film Festival, and it's easy to see why. With a fun directorial style (after Luke and Stephanie's first kiss, the pavement lights up in a 'Michael Jackson/Billie Jean' style way) and a script that sees our two leads dealing drugs out of an ice-pole cart and being arrested for putting graffiti on windows.
The film has its fair share of one-liners and heart-warming moments for Kingsley and Peck, but the other cast members felt like they had been under-written in case they overshadowed the two leads. The main sufferer of this is Famke Janssen who plays Kingsley's wife. As their marriage falls apart, Janssen is given nothing more to do than act cold and smoke cigarettes. As the supporting cast float in and out of the heat-drenched summer, there are some that could have been given more, but they still manage to hold their own with what they have been given.
Mary-Kate Olsen as a hippy named Union who Kingsley hooks up with, hardly stretches herself and rapper Method Man is underused as the head drug dealer. Playing the object of Luke's affection is Olivia Thirlby seen recently in Juno. Thirlby manages to take a character that lacks depth, painting her as someone who pretends to be older than she really is.
In the lead role, Josh Peck has the 'vacant look' down to perfection, handling the scenes that involve emotion like a seasoned pro. Peck really comes to life when he shares the screen with Kingsley. As his dope smoking, pill popping therapist, Kingsley shines so bright and really makes what could have been a two-dimensional character, fully rounded.
In regards to the story, it's almost as if there is a handbook for making films about growing up that every indie director in America uses. This may have something to the way in which "drugs" as a subject matter is handled over the pond. Whereas the UK would place it as close to reality as possible, the USA don't particularly tackle it as head on. In saying this, The Wackness is almost like a pre-millennium Igby Goes Down, but with a drug-using therapist instead of a drug-using mother. Come the end, you do feel involved enough with Luke, and the only interesting aspect was watching his growth as a young man to an adult, while watching all of the "supposed" adults around him fall apart.
This is a heart-warming tale, that although it doesn't break the mould, is still worth viewing for the two lead performances.