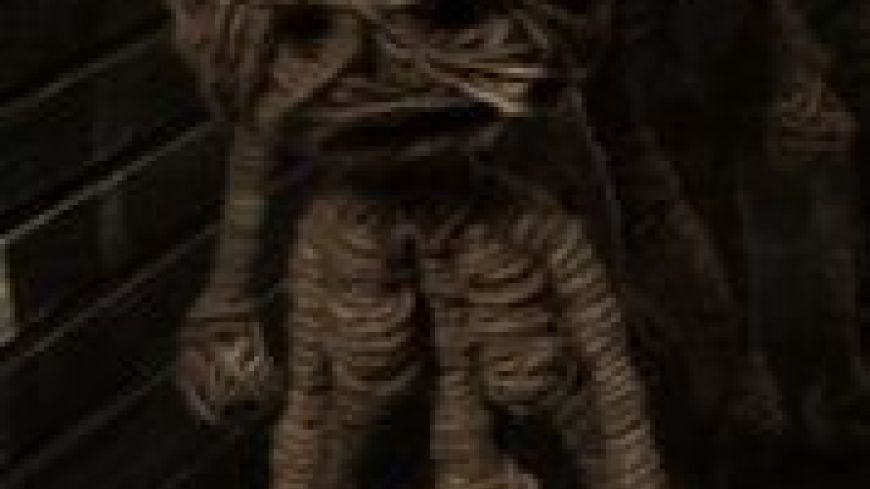 Company
Puppet Animation Scotland
Production
Simon Hart (artistic director), Jen White (festivals & project manager), Melanie Purdie (delegate programme coordinator), Rosie Priest (administrator).
The manipulate Festival is celebrating its tenth anniversary with a rescreening of some of the best animated shorts from the last decade. 10 Years: manipulate Animation Programme 1 showcased 12 films by some of the best animators from across the globe.
'Stems' from Scotland's own Ainslie Henderson opens a behind-the-scenes window onto the world of animation and appropriately opened the evening's programme. With a voiceover describing the process of creating stop-motion characters, this quirky animation shows Henderson laying out a variety of organic matter that he then sculpts and hones into soulful, music-making puppets.
From here, we are led through wildly divergent animated worlds encompassing the bizarre, the surreal, the mystical, the musical and the down right daft. A crocodile, hippo, rhino and antelope hold an uncomfortable house-meeting in Daniel Nocke's 'No Room for Gerold', which is swiftly followed by David O' Reilly's beautiful, evocative, dreamscape of geometric shapes entitled 'Black Lake'.
'Silence Beneath the Bark' is Joanna Lurie's strange and ethereal fairytale of two otherworldly creatures who play with snow in a forest of brushstrokes, until one swallows a shiny shape that falls from the sky and turns into a tree that is indistinguishable from all the others. We are also treated, once more, to 'Spectators' by Glasgow School of Art's Ross Hogg: a well-observed coverage of the highs and lows, sights and sounds of a live football match shown through pulsating, flickering animated paintings and drawings.
There surely couldn't be a 'best of' animation without a contribution from Estonian animator Ulo Pikkov. His 2011 classic 'Body Memory' depicts a group of figures made of balls of string huddled together in the back of a moving truck. Slowly they are unravelled from the outside while all forms of resistance prove futile. In this piece, Pikkov raises questions of cultural and inherited memory; of how far back our memories go and whether our bodies carry the pain endured by our ancestors.
Popping up intermittently between the other animation shorts, are three from Alexei Alexev's Log Jam series. These clever, witty and superbly timed comic animations see a bear, a rabbit and a wolf enjoying a bit of a jamming session while avoiding a hunter and his dog. To add to the variety of the evening, there are also two music videos from Thomas Hicks in his distinctive black and white style.
The programme ended with the enigmatic 'Lost Town of Switez' by Kamil Polak, based on the epic poem by Polish writer Adam Mickiewicz. Using appropriately grandiose, religious imagery, it tells the tale of a traveller who loses his way and is engulfed beneath the still waters of a lake. As he is sucked deeper into the water, he is carried back in time to witness the massacre and destruction of a medieval village, before emerging once more onto the surface.
This varied and highly entertaining evening bodes well for Programme 2 which will be shown at the Traverse on Thursday 2nd February.