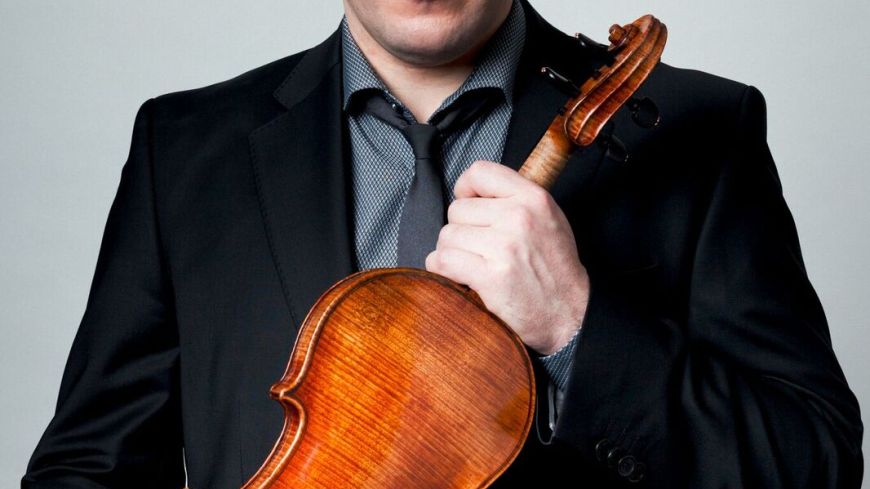 Company
Wurth Philharmonic
Production
Wurth Philharmonic orchestra. Stamatia Karampini (conductor) Maxim Vengerov (conductor)
Performers
Maxim Vengerov (violin)
This concert was the final one in the Sunday Classics series at the Usher Hall. The orchestra performing the programme was the Wurth Philharmonic. Although formed in 2017 it is already developing a well-deserved reputation as it comprises more than fifty of the most talented musicians from a range of twenty five European countries. The female Greek conductor Stamatia Karampnini launched the programme on a strident note with a brisk, crisp interpretation of Johann Strauss' popular Die Fledermaus overture. It was an apt introduction to the programme as it amply illustrated the talents of many musicians in the orchestra – the brass, violin and woodwind section.
The next composition on the programme was Bruch's Violin Concerto No 1. Maxim Vengerov was the virtuoso soloist and Karampnini waited until complete silence had descended on the auditorium before starting it. And what a performance. One of the best violinists in the world, he elicited the most exquisite, soulful interpretation of this famous concerto I have ever heard. He received a rapturous response from the audience but instead of giving an encore then, Vengerov and the orchestra, under the baton of Karampnini, launched into a passionate rendition of Saint-Saens 'Introduction and Rondo Capriccioso for violin and orchestra. A composition written for a virtuosic violinist, it begins with a slow introduction and gradually builds up to an impassioned pace with complex arpeggios. The audience were thrilled with his stunning performance and he graciously played J S Bach's Pavanne for violin as an encore.
Maxim Vengerov displayed his additional talent as that of a conductor when, after the interval, he took up the baton to conduct the complex Shostakovich Symphony No 10. Shostakovich's life became increasingly difficult when he was denounced by Stalin and the tempestuous second movement is alleged to be a musical portrait of the despotic dictator. However, the Symphony begins with Shostakovich's distinctive, lugubrious passages and then turbulence starts to erupt throughout. It is challenging, complex symphony for musicians to play but under Vengerov's baton their musical skills were amply portrayed. It was an impressive performance from this extremely talented collection of musicians who will certainly receive a warm welcome when next they play in Edinburgh.