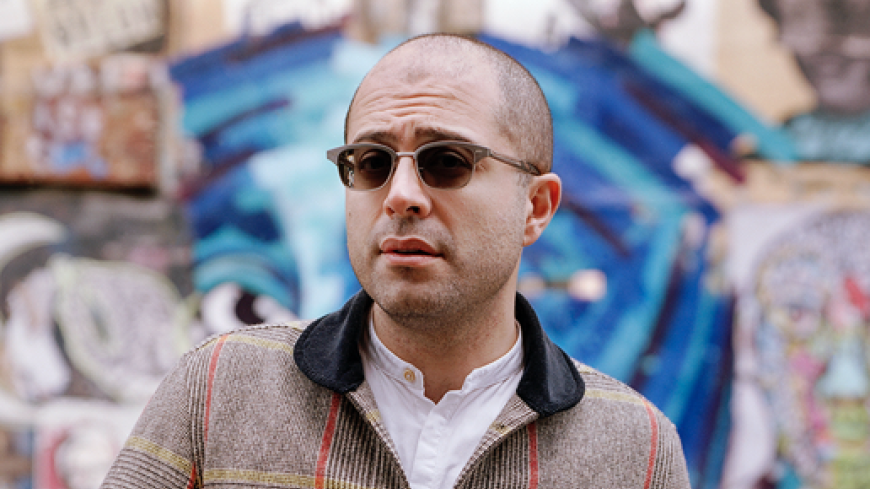 Company
Royal Scottish National Orchestra
Production
Stravinsky, Jeu de cartes; Paul Ruders, Concerto for Harpsichord; Saint-Saëns Symphony No 3 'Organ'

Performers
Thomas Søndergård (conductor), Mahan Esfahani (harpsichord), Michael Bawtree (organ)

This could be called the concert of four keyboards (harpsichord, organ, piano and celeste) and both a Danish born conductor and a composer. But it started with the ballet score from Stravinky's Jeu de cartes - Game of Cards. Stravinsky's favourite pastime was a game of poker and thus the dance music we heard was divided into three deals. A lively, invigorating and cheerful introduction. 
The pre-concert talk was given by organist Michael Bawtree and harpsichordist Mahan Esfahani who between them gave us a musicians insight to their respective instruments. During covid times the organ has regularly been played by Michael Bawtree for the weekly Scottish Episcopal online Sunday services nor is he a stranger to the Usher Hall organ. He likened it to the Caird Hall's where they had played the previous night whereas Glasgow's was digital. There is nothing traditional about Mahan Esfahani's repertoire - for he is at the forefront of a new generation of contemporary harpsichord musicians. He told us how he has composed, commissioned  and premiered many new works around the world.
After the opener, Lisa Rourke introduced the concert from her viola desk and on came Thomas Søndergård, the conductor, with Mahan Esfahani for the RSNO-commissioned UK premiere of Poul Ruders' Concerto for Harpsichord. Esfahani was sitting at a harpsichord that was almost three meters long and so designed to be loud enough to compete against a symphony orchestra. I watched the pianist going from piano to celeste and back several times. I found the work delightful and an insight; people I spoke to at the interval described difficulty in hearing the harpsichord. It was a great treat to see Paul Ruders on stage at its end. The applause invited en encore of a traditional gavotte to provide an interesting contrast. 
Saint-Saëns' organ symphony has always been a favourite; often a pick-me-up. There are many recordings - but to hear it played so sensitively by Thomas Søndergård's Orchestra with the Edwardian opulence, fullness and richness of sound of the Usher Hall organ, some from its 32ft metal violone, and played by Michael Bawtree was so very special.
Event: Friday 7th October 2022 at 7.30pm