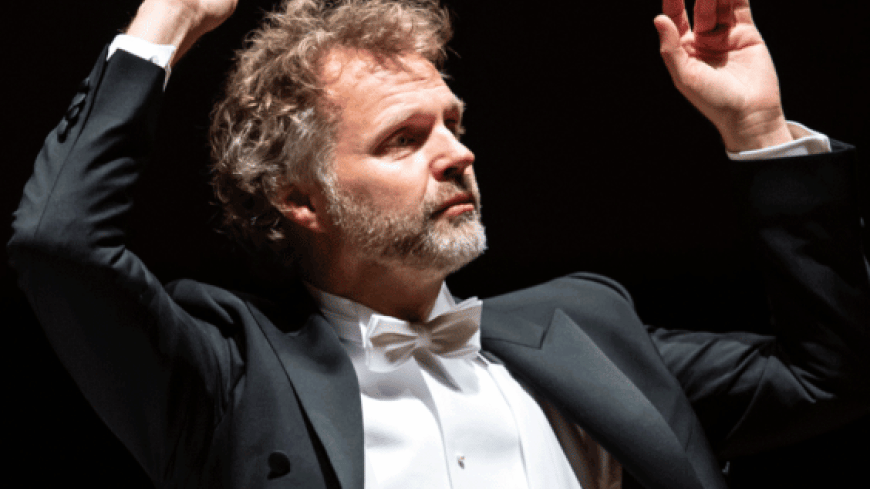 Company
Royal Scottish National Orchestra
Production
Lisa Robertson, am fìor-eun; Beethoven, Piano Concerto No 5 Emperor; Brahms, Symphony No 4

Performers
Thomas Søndergård (conductor), Francesco Piemontesi (piano)

It is not always the conductor who introduces a concert these days. The Leader of the Royal Scottish National Orchestra, Maya Iwabuchi, introduced us to one of her former pupils, Lisa Robertson, whose composition am fìor-eun was the opening work. She was the RSNO Composers' Hub winner for 2021-22.  She has watched golden eagles from her home on the Sound of Mull and the work in its three parts described the majesty of the bird of birds, introverted as they are, the arrival of rival and extrovert sea eagles and ending with how climate change is a such a threat to these birds.
Further majesty followed with Beethoven's Fifth Piano Concerto. At the pre concert talk the Orchestra's chief executive, Alistair Mackie, has a skill in making sure we learned something of the people he had with him as well as their music. Swiss born Francesco Piemontesi told us that early in his career one of his teachers, Alfred Brendel, had advised he wait a while before learning it, advice he took. Sharing a microphone with Lisa Robertson he went on to tell us how a musician's interpretation alters or develops over the years whilst Lisa as a composer had to be content with her work whether or not she might want to make changes later.
We see Francesco Piemontesi performing in Edinburgh from time to time - and it's alway a joy. He described a fine working relationship with Thomas Søndergård, most recently in Chicago. Not surprisingly at the end of the Emperor the audience demanded an encore. 
The majesty continued with Brahms Fourth Symphony. It was the final performance for Christopher Gough, principal horn, and Thomas Søndergård said farewell at the end. But he also expressed delight that after the tribulations of the pandemic every seat was taken in the Usher Hall. No doubt also it was the uplifting programme to cheer us along mid-winter.
Event: Friday 27th January 2023 at 7.30pm