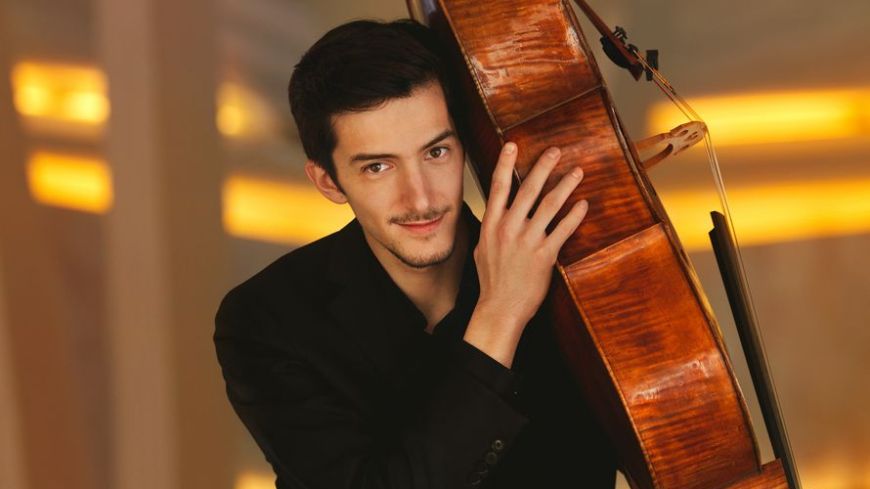 Company
Royal Scottish National Orchestra
Production
MATTHEW ROOKE, The Isle is Full of Noises! WORLD PREMIERE;
SHOSTAKOVICH, Festive Overture Op 96; TCHAIKOVSKY, Variations on a Rococo Theme Op33; STRAVINSKY, The Firebird.

Performers
Thomas Søndergård, Conductor; Bruno Delepelaire, Cello;
Royal Scottish National Orchestra

Scottish composer Matthew Rooke's two minute long 'welcome home' after long months of silence and restriction struck just the right chord to open the concert. I seemed to see in front of me the strings as commuters, or maybe ants, rushing along - with the brass who had the privilege of making loud and confident announcements of great importance.
Thomas Søndergård, with microphone in hand, gave just the right tone of welcome back and description of what we were about to hear. He was almost emotional, but stayed sensible. It had been interesting watching regulars in the audience having to find slightly different seats because of the spacing needed for social distancing. We needed to feel things were almost normal. 
The second 'welcome home', Søndergård reminded us, was first performed in this country by the Orchestra in the presence of Shostakovich back in 1962, a year after my first visit to the Usher Hall to hear the Orchestra. His Festive Overture very considerably continued the evening's enthusiasm. 
The principal cellist of the Berlin Philharmonic since 2013, Bruno Delepelaire, still a young man, was the confident and inspiring soloist for Tchaikovsky's Variations of the Rococco Theme. Composed in 1877 long after the rococo era had seen its day, it was from that period that Tchaikovsky took its style.
After the interval, the music that accompanies the ballet The Firebird had brought fame to hither hardly known Igor Stravinsky. It was exciting imaging Prince Igor's struggles with that mystical bird so popular in Russian folk lore. The Orchestra was enjoying every moment and so too the audience. Thomas Søndergård had introduced the new season of concerts in the best possible way, and the applause demonstrated the pleasure of the audience. 
Concert on 22nd October 2021 at 7.30pm at the Usher Hall, Edinburgh