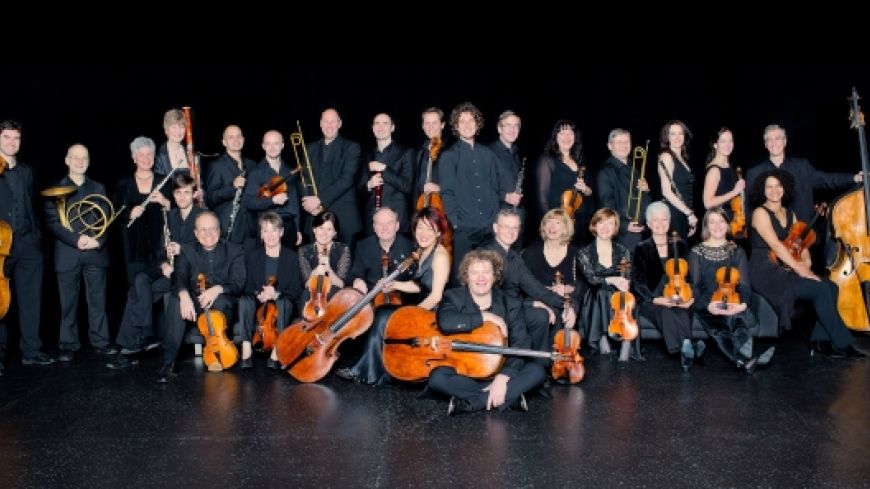 Company
Scottish Chamber Orchestra
Production
Robin Ticciati (conductor)
Performers
Steven Isserlis (cello), Members of the Scottish Chamber Orchestra
The programme at the Usher Hall concert spanned three centuries and as a result highlighted the versatility of the musicians in this chamber orchestra who can skilfully juxtapose playing compositions that range from the classical tradition to the modern period.
The evening began with a piece by the twentieth century Transylvanian composer Gyorgy Ligeti. His style of creating a score was most unusual. He conceived compositions in his imagination then transformed these imagined sounds into sketches, incorporating drawings and colours, then after this process he would commit the creation to a musical score.
Conducted by the SCO's Principal Conductor Robin Ticciati, 'Melodien', written in 1971 for thirteen musicians, is a delightful composition which begins with the unlikely sound of water ascending. As the piece progresses, with gentle strings adroitly emanating rippling water, we are lulled into imagining a tranquil rural scene.
Suddenly our musings are interrupted by the boom of a drum and the music loudly proclaims the arrival of a predatory creature. Soon after, equilibrium is restored and once again we are transported to a calm atmosphere.
Ligeti's ripe musical imagination even involved the pianist standing up at some point and bending over the open piano to pluck the strings. The musicians were in superlative form under Ticciati who concluded with a revered silence.
The next composition took us to the eighteenth century and a symphony by Haydn. He was a prolific composer and wrote over a hundred symphonies during his lifetime and you can quite readily discern his distinctive style.
Ticciati, as ever, brought out the delicacy in the strings, particularly in the first movement. And in the finale Alec Frank-Gemmill played his horn flawlessly.
Steven Isserlis was the soloist in the final composition of the programme – Dvorak's Cello concerto written in l895. He well deserves the reputation as being a world-renowned cellist. A flamboyant performer, his interpretation was superb. With a full complement of brass [Dvorak was heavily influenced by Wagner] the audience was mesmerised by the performance.
It was a perfect concerto for such a strident, talented cellist to play as the moods frequently changed in the movements allowing the audience to truly appreciate his virtuosity and he rewarded us with an encore - an exquisite, tender rendition of Sally Beamish's 'Song of the Birds.'
Friday 28 March: Glasgow City Hall – 7.30pm
Saturday 29 March: Aberdeen Music Hall – 7.30pm