Image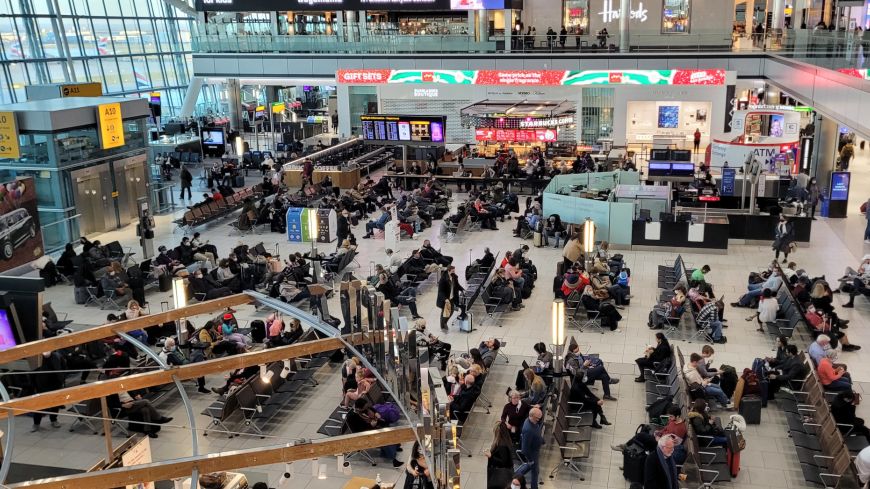 Security guards at Heathrow Airport will be going on strike for 10 days this Easter, from Friday 31st March until Sunday 9 April (Easter Sunday).
The strike action involves security guards employed by Heathrow Airports Ltd (HAL) at Terminal 5 which is used exclusively by British Airways and Campus security guards who are responsible for checking all cargo that enters the airport.
Terminal 5 is a major connection point for many international flights and flights to and from Edinburgh Airport and Scotland.
The Unite union has voted for strike action over pay. In a statement, Unite said flights "will experience severe delays and disruption".
Unite general secretary Sharon Graham said: "Workers at Heathrow Airport are on poverty wages while the chief executive and senior managers enjoy huge salaries. It is the airport's workers who are fundamental to its success and they deserve a fair pay increase."
A spokesperson for Heathrow said that the airport has "contingency plans which will keep the airport open and operational despite unnecessary threats of strike action by Unite."
HAL has offered security guards a pay rise of 10%. Unite has responded by saying the offer is "in reality a real terms pay cut with the real inflation rate (RPI) currently standing at 13.4 per cent".
The strike comes on the back of rolling strikes by rail workers over the last year - with the latest taking place over a four-day period from Thursday to today. Travellers have suffered disruption and cancellations.
Around 1,000 passport workers, a quarter of all passport workers, who are members of the Public and Commercial Services union, have also announced they will be going on strike for five weeks over a dispute about jobs, pay and conditions between 3rd April and 5th May in England, Scotland and Wales. Belfast workers will join the strike from 7th April to 5th May.