Image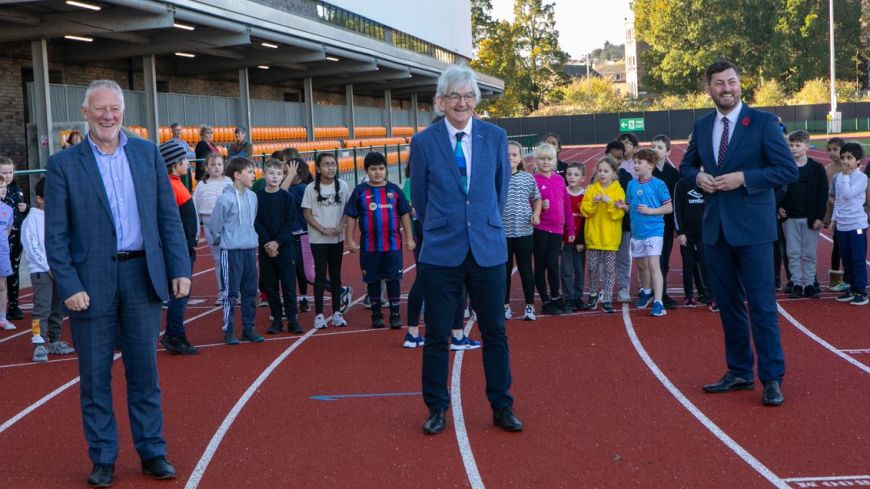 Meadowbank Stadium was officially opened today by City of Edinburgh Council Leader Cammy Day by unveiling a Wall of Honour at an opening ceremony.
To mark the occasion, the facility is also offering free activities until Sunday 6 November 2022: there will be children's coaching, gym, fitness classes, racquet sports, and the running track and athletics area will be available for everyone to come and try for free.
The £47m community sports facility has been built on the site of the original and much-loved Meadowbank, which was closed in December 2017 after over half-a-century. The new, state-of-the-art venue has two multi-sport halls with seating, a gym and three large fitness studios.
The venue opened its doors to the public in July, but the Wall of Honour was unveiled today in the atrium featuring over 45 names.
The wall honours people who have made significant contributions to Meadowbank's past and its legacy as a sport and community venue. Honourees were nominated by the public in four categories: Competitive Achievements, Community Service, Professional Service and Special Contribution. They include sport heroes Chris Hoy, Lynsey Sharp, Allan Wells and Jake Wightman and sport coaches such as gymnastic coach Maggie Bissett and athletics coach Bill Walker.
Cllr Day was joined by Scott Haldane from Edinburgh Leisure and Mel Young from sportscotland to welcome partners, elected members and representatives from sport governing bodies and sports clubs and Wall of Honour inductees.
"We are committed to encouraging and enabling everyone to become more physically active and enjoy the associated benefits. It's important for sport to be as accessible as possible for our residents and our investment in fit-for-purpose sports facilities is helping to ensure that as many people as possible can get involved in sport throughout the year," said Council Leader, Cammy Day."
Picture: Cllr Cammy Day (r); Scott Haldane (l), Chair of Edinburgh Leisure; Mel Young (centre), Chair of sportscotland