Image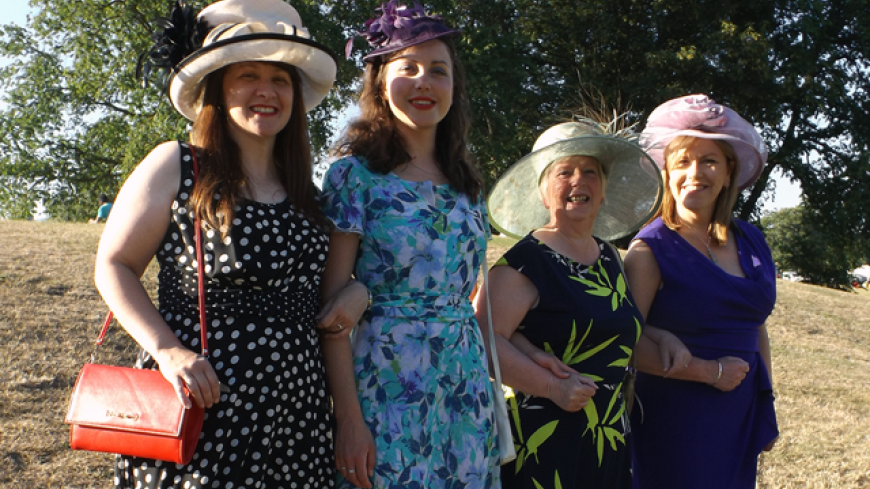 Leitheatre have not had an easy 2022 so far. Like all local, amateur companies when the pandemic hit, they cancelled productions and closed their doors physically to enter the digital world of connection, creating online productions and organising online playreadings and social events.
As Covid-19 restrictions eased they began to tentatively return to the rehearsal room, with this show in planning since lockdown began, and sadly an initial production of The Odd Couple this year had to be cancelled in April due to illness. This sudden cancellation saw a crowdfund of almost £5,000 raised as the company battled against potential production costs; the overwhelming generosity of the public and fellow drama clubs helping to secure the club's future and showcase Leitheatre as a supported stalwart of the Edinburgh am dram scene.
So, you can imagine the excitement as the company gets ready to return to live performance at their Fringe home, St Serfs, for a celebration of not only 75 years of the Fringe, but Leitheatre's 38th production as part of the festival with Amanda Whittington's hilarious Ladies' Day.
Featuring four fabulous, fish working friends who enjoy a trip to the races, the play discusses the ever important themes of love, friendship and kindness, featuring a stellar cast of Leitheatre favourites and new faces.
Club President and Director of the show, Phil Wilson, is excited about bringing the show to life as he explains, "Ladies' Day offers our audience a chance to let their hair down and escape the world for few hours. It's a great play with a central quartet of multi-layered ladies that everyone can identify with offering hope and disappoint unravelled with humour and warmth." 
Questioned on the challenges of 2022, Phil also added, "Covid-19 has changed the face of Leitheatre drastically over the past few years but we are stronger than ever. The landscape of the Edinburgh drama scene has changed markedly since 2020, but we are grateful for the incredible support from members and friends to allow us to keep doing what we love." 
With its mix of humour and poignancy, often compared with hits like Calendar Girls or The Full Monty, Ladies Day promises to be a great production full of soul from a local company with the talent to showcase it. 
Ladies Day is on from Saturday 6 August - Saturday 20 August, excluding Sundays, at Inverleith St Serf's Church Centre at 7.30pm or 2.30pm (Sat 13 and 20 only). Tickets can be purchased through the Fringe or company website directly. 
Welcome to Leitheatre
Ladies Day | Theatre | Edinburgh Festival Fringe (edfringe.com)