Image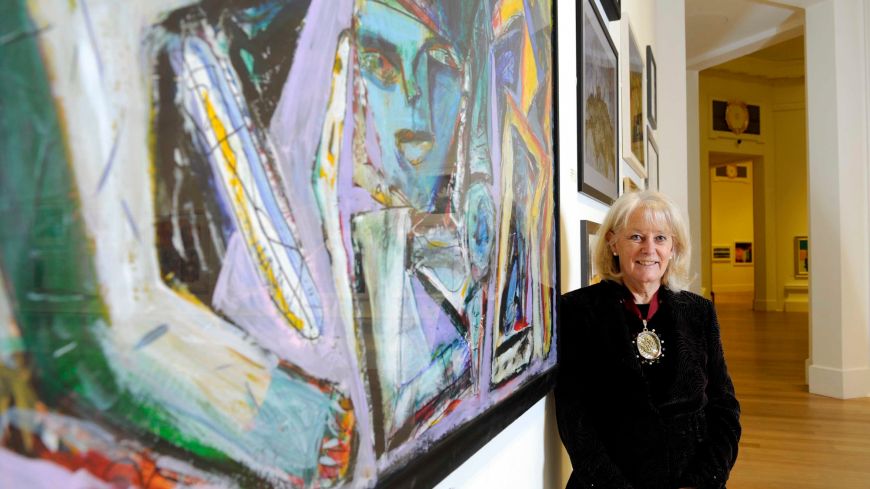 A free, public exhibition of paintings by watercolourists from around Scotland opens today at the Royal Scottish Academy gallery on the Mound.
The 141st Open Annual Exhibition of Royal Scottish Society of Painters in Watercolour (RSW) runs until Monday 27th December.
The upper galleries of the RSA on the Mound features around 350 artworks by painters working in water-based media in Scotland.
Edinburgh-based Catriona Mann just became the first woman in the RSC's history to be chosen as President of the artist-led organisation in its 145 year history. An award-winning artist who trained at Edinburgh College of Art, she also has a law degree and was a founder Trustee of Paintings in Hospitals Scotland, now Art in Healthcare. She is also a past President of Visual Art Scotland (VAS).
"Scotland might be a small place, but it has been punching well above its weight in artistic terms for a long time. Strong women artists have played a key role in that, and have been as important as many of the men," said Mann.
"Staging an exhibition on this scale has been a marathon, but our team has done an amazing job and it is looking great," she said.
"There's a lot of interest in watercolour out there, and it's great to have a society that promotes this. We've managed to move on and stay relevant in the contemporary artistic world by promoting watercolour and water-based painting."
The 141st Open Annual Exhibition brings together work by RSW members with paintings by artists who responded to an open call for submissions.
The exhibition, which can be viewed online as well, includes memorial works by members such as James Morrison, who died in 2020, and Dame Elizabeth Blackadder, who died in August.
The majority of the paintings are for sale, including a small painting by Elizabeth Blackadder donated to the RSW as a fundraising gift.
The RSW was founded in 1876 to promote the lively new medium of watercolour, and held its first exhibition in 1879.
Today, it is an artist-led charity which continues to support energetic and experimental work of all kinds in water-based media.