Image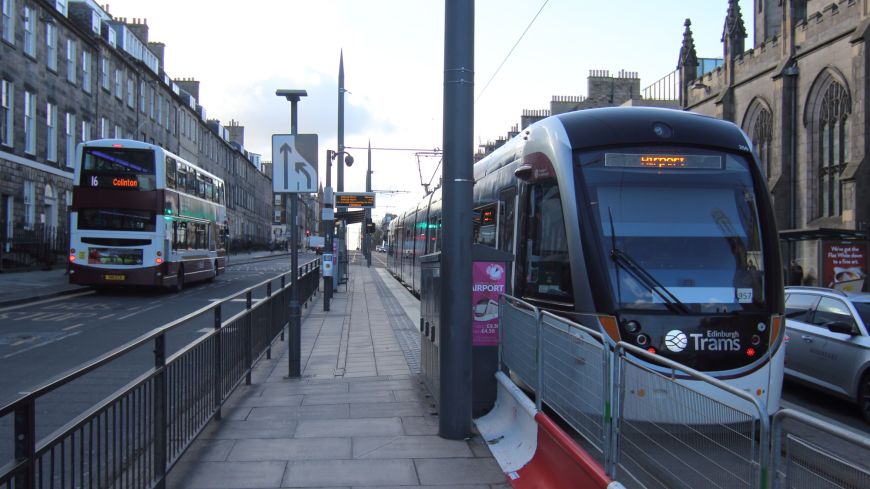 Work begins today on the next phase of the Edinburgh Trams line connecting the waterfront at Leith and Newhaven to the current tram terminus at York Place in Edinburgh's New Town.
Assuming lessons have been learned since construction of the first phase of the tram line to Edinburgh Airport, the additional line to Newhaven is expected to be complete by 2023 at a cost of £207.3m.
The new line when complete will run for 4.69 kilometres/2.91 miles, with 8 new stops.
Leith Roadworks
The work being started today is on two sections of Constitution Street at Foot of the Walk to Coatfield Lane – scheduled to be completed by Spring 2021 and Queen Charlotte Street to Constitution Place, scheduled to be finished by Summer 2020.
The work being carried out by Sacyr Farrans Neopul Joint Venture (the Infrastructure and Systems Contractor) and Morrison Utility Services (the Swept Path Contractor) will involve excavation of the road to allow utility diversions, track-laying, installation of tram infrastructure, public realm improvements and heritage and archaeology works.
This includes the Robert Burns statue, situated on Baltic Street, being removed, undergoing restoration works, before being returned once construction is complete.
In addition, the South Leith Parish Church wall will be taken down and re-built.
There will be no on-street parking on Constitution Street during construction and Lothian buses will be diverting Services 12 and 16 during the construction phase.
Leith Walk Works
Enabling works will also start today on Leith Walk to prepare the access lane for traffic ahead of the main construction work, which begins in spring 2020.
Traffic will continue to flow in both directions and bus services will be unaffected, other than some bus stops being moved a short distance.
Further information is available at www.tramstonewhaven.co.uk