Image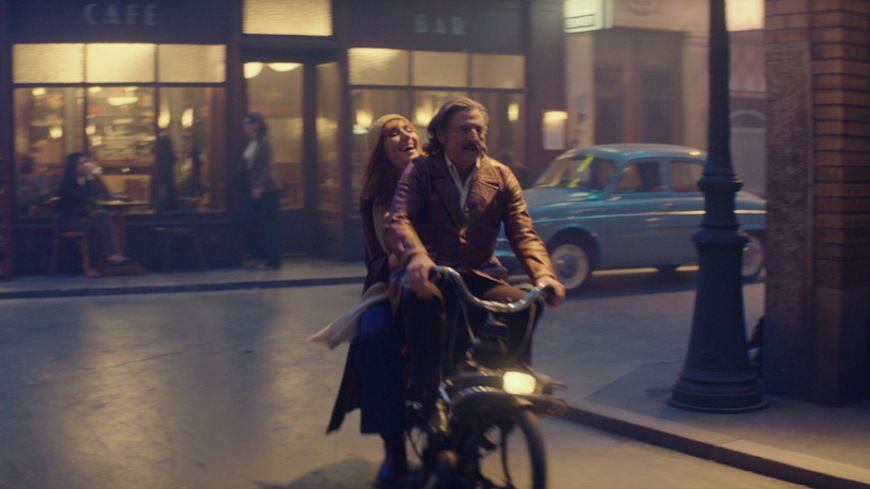 The 27th edition of La Fete du Cinema UK kicks off in Edinburgh on 8th November and runs to 15th December as part of a movie road show across the UK. Another enticing, cultural feast of French films from new releases to vintage classics, drama, comedy, animation, shorts and documentaries with special guest actors, directors and writers.
Launching the Festival at Edinburgh Filmhouse on Friday 8th November is La Belle Epoque  with Daniel Auteuil as Victor, disillusioned with life and marriage, but given the chance to take a fantasy journey back in time.
"A funny thought-provoking trip to the 1970s. The opening scene is worth the price of admission -  fast-paced dialogue, witty lines and funny gags .."
Highly recommended is Le Brio a bittersweet narrative set in Paris starring Daniel Auteuil as Professor Pierre Mazard who is given the tricky task of tutoring Neila, a rather scatty, stubborn French-Arabian law student for a debating contest. Their battle of intellectual wits and growing relationship is a joy to observe.
Catherine Deneuve, now aged 76, leads the cast in Fete de Famille, a comedy set around a milestone birthday with a gathering of children and grandchildren. Someone, Somewhere is a Parisian romance in which two thirty year olds are looking for love in opposite directions like a gorgeous Gallic version of Serendipity for 2019.
A crime thriller is the stuff of drama and Conviction is a debut feature by Antoine Raimbaul. The plot surrounds the murder trial of Jacques Viguier, accused of killing his wife in 2000. With little evidence, will he be convicted.? 
Under Classics, film lovers can see The Hunchback of Notre Dame (1956), with an incredible line up of Gina Lollobrigida and Anthony Quinn.
" ….theatrical magic, singing, the acting, the lighting, set design, a masterpiece .."
La Piscine (Swimming Pool) was an instant box office hit in 1969 and now restored for its 50th anniversary. Alain Delon and Romy Schneider are on vacation in St. Tropez when a teenage girl comes to stay (Jane Birkin): sun, sea, sex = jealousy.  
Short films, between 5 and 18 minutes, cover such topics as a hibernating bear, rehearsals for Mahler's 9th at Paris Opera and a Tunisian Football club.  MobileFilm Festival presents "One Minute, One Mobile, One Film" – each screening will be preceded by a 60 second movie.  
The FFF 2019 takes place in several cinemas in Edinburgh - Filmhouse, Dominion, French Institute, Queen Margaret University, Summerhall as well as the vintage-styled Picturehouse – luxury plush red velvet armchairs with adjoining café-bar for movie-themed cocktails, beers, nibbles and bites, a hidden gem at the Scotsman Hotel, Edinburgh.
Bienvenue – Bon Festival a tous!
For the full programme, venues and booking information visit www.frenchfilmfestival.org.uk
Pick up a brochure around all the FFF cinemas.
https://issuu.com/frenchfilmfestival/docs/final_brochure
Trailer
https://www.youtube.com/watch?v=kkri0edANj4