Image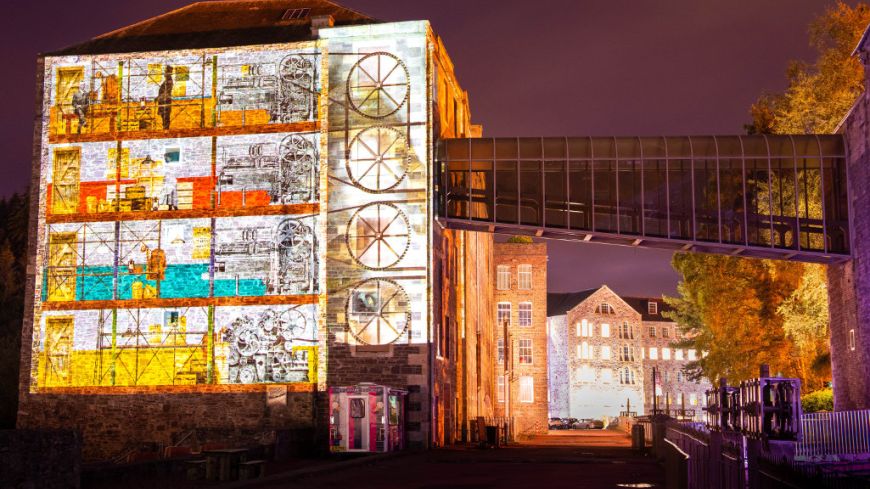 New Lanark World Heritage site will be brightening Autumn evenings again this year by turning its 18th century mill buildings into canvases for a historical story told in lights, archive images and videos.
Shining Lives: Fortunes of Fate, which takes place from the 11th to 17th October, tells the story of a crew of Highlanders who set off, in 1791, on an ill-fated voyage from Skye to North Carolina.
After being driven back to shore by a wild storm at Greenock, they ended up landing, and eventually working and settling in New Lanark, one of the earliest examples of a working-class, planned settlement.
Put together by Double Take Projections, the outdoor exhibition will capture the lives of the workers at New Lanark during its existence as an operating cotton mill. 
It will show the development of the region's industries, music and other social activities and how they impacted people.
The Shining Lives: Fortunes of Fate exhibition coincides with New Lanark's new Autumn exhibition, "Snapshots of a Lost World: the Decline of Scottish Industry" which takes place from the 14th September to 27th October 2019.
Tickets are available from www.newlanark.org.