Image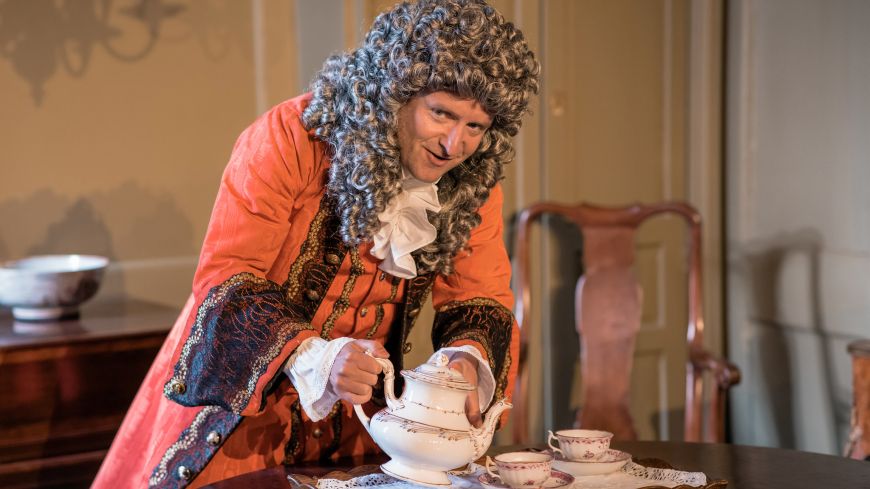 The Fringe may be over but for fans of historical theatre there's still a chance to see a performance of A Game of Death and Chance at Gladstone's Land.
The National Trust for Scotland show, running until 8th September, is a site specific piece written by Ben Harrison, co-artistic director of Edinburgh-based theatre company Grid Iron.
Although necessarily wordy, the show provides an insight into a fascinating and formative era in Scottish history as you are guided through one of the oldest buildings on the historic Royal Mile.
The show sweeps through the tumultuous events of 17th Century Scotland which following war, plague, religious conflict, and the disastrous Darien Scheme led to the Act of Union between England and Scotland in 1707.
Using live music and song, characters such as Deith and writer Daniel Defoe (pictured) bring the era to life in a series of monologues as they lead you through the drawing rooms and bedrooms of the National Trust for Scotland property.