Image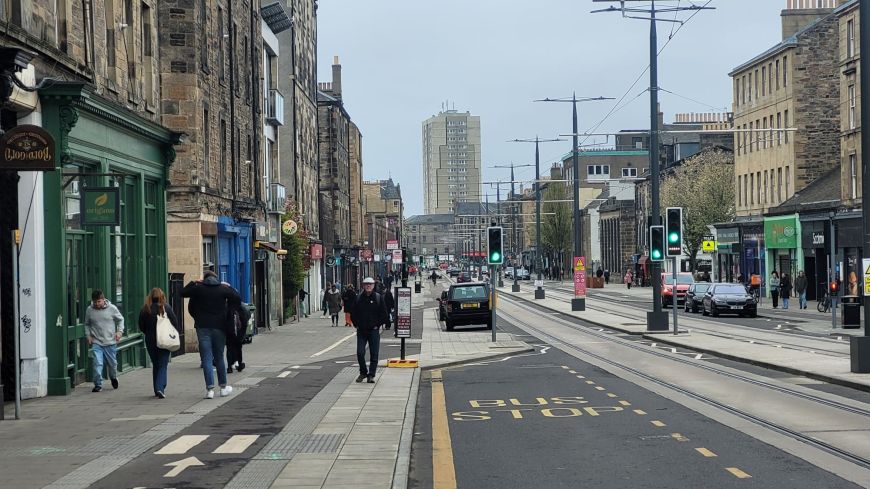 Although Leith is now considered part of Edinburgh, as many Leithers will tell you, Leith is a burgh in its own right.
Leith is the old maritime centre of Edinburgh and the Port of Leith is steeped in shipping history.
Its shipping heyday is behind it now, but with its dockside restaurants and bars Leith is now a vibrant place to hang out for weekend meals or drinks down by the watter.
Situated to the North of the city centre, Leith has generally been a more affordable part of the city for people working in the city centre.
You can walk from the foot of Leith Walk to Princes Street in roughly 25 minutes and bike in under 10 minutes along the new, Leith Walk separated bike path. The area is well served by public transport with many buses and the opening of the Edinburgh trams extension to Newhaven (further along the waterfront) in June 2023. Leith and Leith Walk has tram stations at Picardy Place (Broughton), McDonald Road, Balfour St (in Pilrig), Foot of the Walk, The Shore, Port of Leith, and Ocean Terminal.
There are also well-used off-road pedestrian-bicycle paths along old railway lines connecting Leith waterfront with many other areas of the city including Canonmills and Inverleith.
The local football club is Hibernian FC, which has a home strip of green and white stripes. Hibs big rival is Hearts FC, located in the west of Edinburgh. Both teams compete in the Scottish Premiership.