Image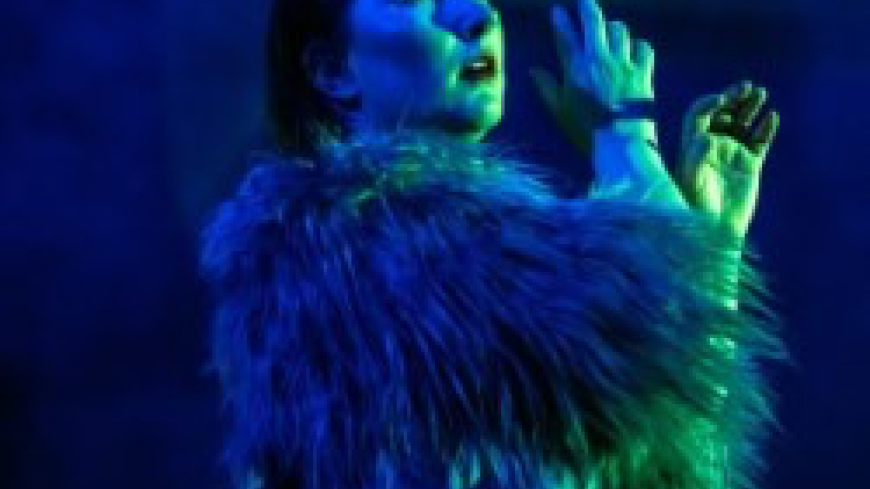 Production
Ester Marsalko, Isy Sharman and Claire Eliza Willoughby (Creators) Eszter Marsalko (Director) Christine Devaney (Choreography) Annie Hiner (Costume Design) Simon Hayes (Lighting Design) Emma Jones and Sian MacGregor (Production Management) Luke Sutherland (Text) Matt Collings (Sound Design) Anna Orton (Stage Design) Craig McNeill (Stage and Technical Management)
Performers
Claire Eliza Willoughby (Prey) Isy Sharma (Predator) Ian Cameron (The Man)
This is a fascinating play, a challenging and unique subject is explored using stylish and honed performances. The route and the journey the viewer takes is lithe and sometimes unclear but the content is fascinating and engrossing. The title really gives it away, a young woman has developed a weird obsession, a notion that has overtaken her life, she wants to be eaten, her flesh devoured by another.
By a series of random events three people 'predator', 'prey' and 'the man' are brought together. The characters you encounter are all in some way either sad or mad or both. The prey is played by Claire Eliza Willoughby and she endows her character with a strange innocence whilst at the same time being fully aware of what she desires to happen. Ian Cameron plays 'the man' an elderly individual, clearly lonely and slightly deranged, prone to voyeurism and covert entry into peoples homes, he also finds purpose in trying to facilitate the intended cannabilism. And finally Isabel Sherman inhabits the character of the prey, an angry, volatile woman who volunteers to make the prey's dreams come true.
You can see by this character list and general direction of the performance this is not your everyday piece of theatre. And in part these extreme roles did make me more of an intrigued observer than an empathetic audience member. I found myself watching this performance in the same way I might see a terrible road accident; horrified.
The blocking and movement is highly stylised and choreographed, for me there were occasions when I found the physical  performances did not help emphasise or enhance the text, indeed it edged towards the bizarre. But overall these people I watched were convincing and real. The final scenes are erotically charged and the flow and ebb between all of the characters is brought to a final conclusion with some panache.
Delivered Online
Available anytime.
Suitability: 18+
Tickets: £ Free
Warnings and additional info: Contains distressing or potentially triggering themes, Scenes of violence, Strong language/swearing