Image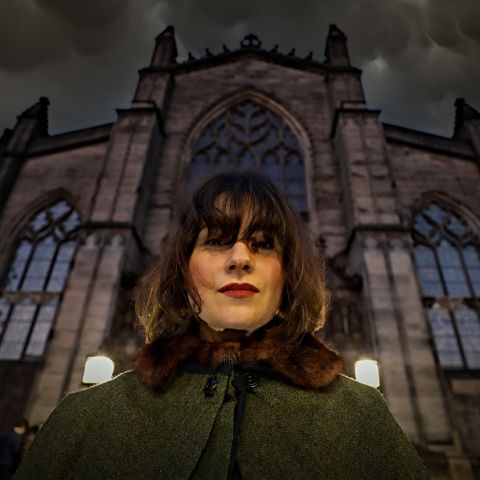 Company
Stolen Elephant Theatre
Production
Emily Ingram (associate director), Dominic Brennan (sound design), Kathrin Jacobsen (artwork)
Performers
Karen Bartke, Shian Denovan, Andy Dickinson, Douglas McQueen Hunter, Douglas Caird
'The wind blew as 'twad blawn its last;
The rattling showers rose on the blast;
The speedy gleams the darkness swallow'd
Loud, deep, and lang, the thunder bellow'd:
That night, a child might understand,
The Deil had business on his hand.'
 
With Shakespearean delivery of the Scots language, the four storytellers of Tam O' Shanter, Tales & Whisky invite you to gather round their fire for some rousing Rabbie Burns recounts. You take a dram of whisky upon entry to warm your tongue while they warm the room with Scottish folk tales accompanied by a supernatural soundscape. 
Gothic poems of Robert Burns entrance the listener; the players of Stolen Elephant Theatre perform Tam O' Shanter, Death and Dr Hornbrook and Address to the Deil. Along with these mystic stories, listeners will hear lively retellings of Scottish legends The Witch of Fife and The Haunted Ships. With interludes from a delightful accordion player and plenty of comical moments throughout, this is a delightful evening of Celtic spooks, nefarious water elves, sardonic Satan anecdotes and more.
Cosy and evocative, the piece is wanting for a different venue, somewhere more intimate and better suited to the gather-round-ye vibes of the superb superstition-sharing and haunting fables of auld.
Aug 18-20, 22-27
Suitability: 18+ (Restriction)