Image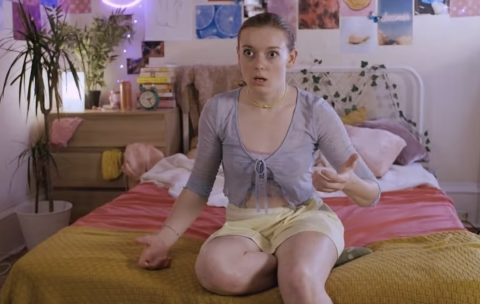 Production
Mabel Thomas (writer)
Performers
Mabel Thomas (Mae)
Sugar is a searing one woman tragicomedy about the perils of growing up and navigating the world, armed with little more than a malleable moral compass and an entrepreneurial mind. Taking the audience through the story of Mae in five ages, we see her grow from childhood to young adulthood, exploring her identity, sexual orientation and goals, ultimately competing for her place in the world, with, at times, disastrous consequences.
From a young age Mae learns her strengths and leverages them whenever she can. Turns out, Mae is resourceful and rather Machiavellian. Found a gap in the market for playground gifts between crushing classmates? Mae is there sweeping up the profit, no matter where the materials were sourced. A boy wrongs her and takes her prize? She vandalises his desk and tricks him into sharing the winnings, all while burying the lead. Mae takes these lessons into her adolescence, but will her daring nature get her into water too hot to handle?
Written and performed by 22 year old Mabel Thomas, witty monologue piece Sugar devolves from bubbly into brutal as Mae endeavours to make a quick buck in the world of 'seeking arrangements' in order to get ahead and pay for uni. 'Sugar Baby' isn't the smooth gig she expects, revealing a harrowing result from a predatory man's exploitation of the naivety hiding underneath her raw scrappiness. Without weighing too heavily on the audience, Thomas performance is vulnerable with lots of plucky comedy, especially in the first half of the production.
With sex work, especially online, on a rise in ubiquity, Sugar is aptly timed, cutting, perfectly paced and written with heart.
Sugar tickets: here
Aug 29 | 19:05
Suitability: 14+ (Guideline)