Image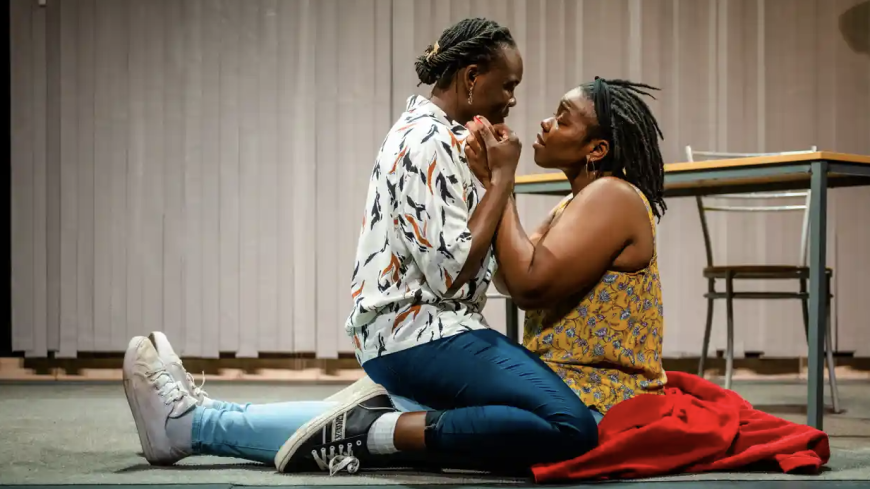 Company
Pearlfisher and the Byre Theatre in association with Assembly Festival
Production
Director Mojisola Elufowoju
Designer Jen McGinley
Lighting Designer Katharine Williams
Composer | Sound Designer Patricia Panther
Movement Director Jack Webb
AV Designer Glenda Rome
Intimacy Coordinator Vanessa Coffey

PRODUCTION TEAM
​Line Producer Gemma Smith
Production Manager Natalie Welch
Stage Manager Marisa Ferguson
Production Manager (St Andrews) Jonny Reed
Set Construction Kevin McGuinness

Production Photography Tommy Ga-Ken Wan
Publicist Joseph Crerar-Blythe for The Corner Shop
Performers
Ewa Dina (Abidemi), Antonia Layiwola (Omolade)
In a cramped Glasgow temporary flat, Abidemi and Omolade await their asylum decision after applying on the basis of their sexual orientation. Silkworm is an intimate and unyielding reflection of love between two Nigerian women entrenched in the hostile environment. 
Outgoing Abidemi (Ewa Dina) wants to live out loud and build community, for her own wellbeing but for the benefit of the substantive interview. Omolade (Antonia Layiwola) is more introspective and measured; she focuses on her application and the pressure. The constant proving in the face of Home Office probing starts to chip away at their fondness, their investigators' cynicism and doubt flipping from external to internal as they question the fabric of what brought them together and here in the first place. 
While they undergo the gruelling investigation whereby you must prove your place as a refugee in the UK, the two actors are compelling in delivering a piece so aptly timed for a United Kingdom of the savage Nationality and Borders Bill era. 
Using multimedia, engrossing literal set design and moving physicality, Silkworm is a heartbreaking commentary on the dehumanising lens placed upon people seeking asylum, a lens to which they must accommodate by performing their humanity for a chance to be treated with decency.
Suitability: 14+ (Guideline)