Image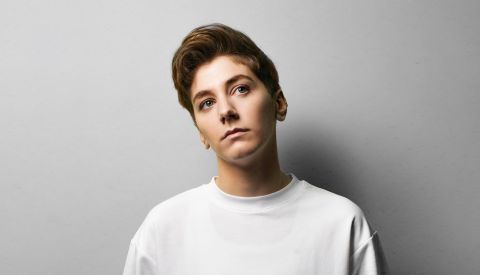 Performers
Sarah Keyworth
In Lost Boy, Sarah Keyworth throws out her notes on the show she'd planned to do and makes this one: a hilarious and touching ode to her friend and writing partner Paul Byrne, who recently passed. In previous hours she has delved into gender and identity, and with her 2022 Fringe show she definitely doesn't shy away from that, but Lost Boy is about something much more personal for Sarah and much deeper.
We hear jokes on female masturbation, (questionable) mental health care, unexpected objectification and friends-cum-lovers, but the second half of her set on grief explores the importance of just being silly when things get really tough. Making comedy out of tragedy, she makes the audience laugh with abandon but we feel with her, too.
An accomplished and confident comedian, it is a joy to be in the room with Sarah. Paul would be very proud of this show, indeed.
Sarah Keyworth: Lost Boy tickets: here
Aug 13-15, 17-28 | 17:40
Suitability: 14+ (Restriction)