Image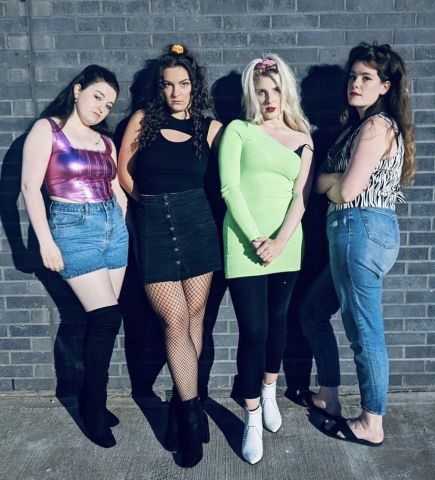 Company
Pretty Knickers Productions
Production
Mhairi McCall (writer), Cal Ferguson (writer), Kirsty Pennycook (director)
Performers
Claire McCarragher (Pat), Becky Niven (Joan), Mhairi McCall (Tiff), Sarah Dingwall (Candy), Niamh Kinane (Roxy), Claire Docherty (Vi)
If you know anything about Leith, you know that the motto is "Persevere", and if you know anything about sex workers, you know that above all else, they must persevere. 
Inspired by the true unsolved murder of Sheila Anderson in 1983, Salamander focuses on four sex workers, V, Roxy, Candy, and Tiff, who attend a support group hosted by Joan, a member of the Women's Guild and Prostitution Liaison Officer Pat.
Through a haunting mix of theatre, spoken word, and song, we learn that they are smart, clever, funny, strong, determined, loyal, and compassionate - but not victims. 
Each woman is her own, with her own story and motivations, her own hopes and fears and her own life that she is determined to live the best she can.
The show brings to light the many reasons someone might enter sex work, and the humanity behind the many women shunned and forgotten by society for how they earn a living. 
The clever wit and laugh-out-loud one-liners created the perfect juxtaposition for the more heartbreaking storylines; a life lost to drug addiction, children taken away from their mother, and a husband who strays.
There is such a rawness in knowing that this is the reality for so many; they even mention the ongoing battle to keep strip clubs open in Edinburgh and the dangers these women will face if they close.
Perfectly poignant, they delivered a message to their sold-out audience with a vulnerable strength - sex work is work, sex workers are people, and everyone has a story worth hearing.
Tickets here
Aug 22 - 27 | 20:45
Suitability: 16+ (Guideline)