Image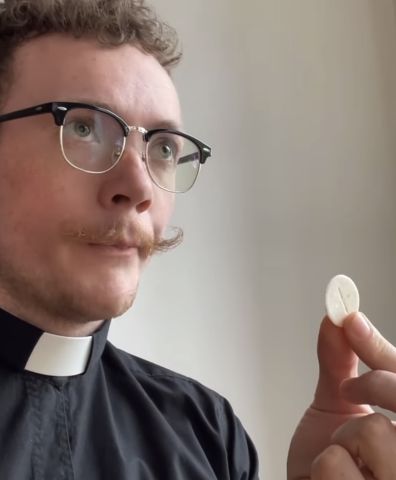 Company
Lee Brophy / The Stand Comedy Club
Lee Brophy desperately needs you to know one thing: he is NOT a priest. What started out as a schtick to keep him sane in lockdown turned into a catfish that has probably conned nearly a million (if not more) people at this point.
False Prophet is a little bit of what you see online, but more of what Lee experiences online; the highs (he was nearly a reality tv star), and the lows (you can imagine some of the Internet hate he gets). But all of it — literally all of it had every single person in the audience laughing out loud.
In between stories of his life growing up in rural Ireland and that bizarre yet amazing repercussions of being Father Lee he also leads a rousing game of "Drag Queen or Biblical Quote" as well as "C*nt Or Arsehole" as he asks the audience to categorise some of the comments he's received.
And while he is grateful for all that Father Lee has brought him, perhaps it's time for the next big thing. But for the rest of the month he's in the collar (until he takes it off…) but will NOT be taking confession.
Lee's near overnight internet success is nothing to be scoffed at, but its so clear that this is just the stepping stone into something so much greater - see him now so you can brag that you knew him back when he was still doing shows at the Edinburgh Fringe.
Tickets here
Aug 5-28 (not 15) | 22:40
Suitability: 18+ (Restriction)