Image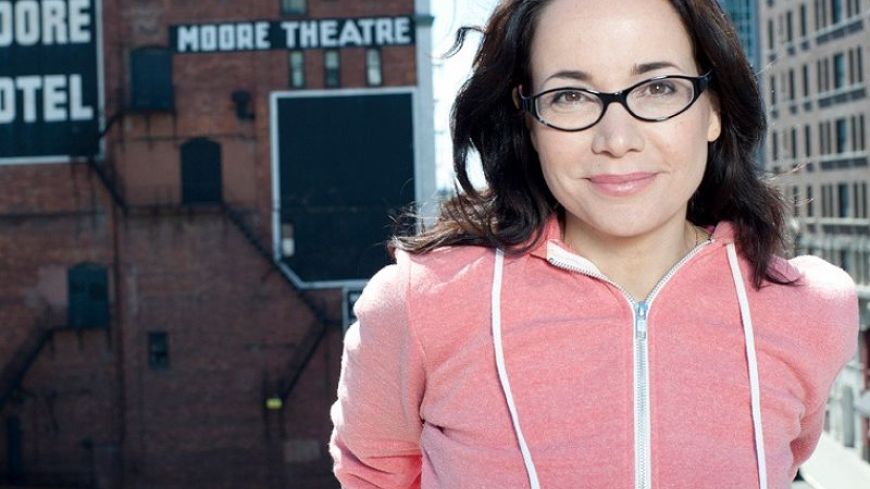 Performers
Janeane Garofalo
Like running into your plain-spoken, eccentric friend that launches into her life story when you run into her on the street, acerbic, iconic American comedian and actress* Janeane Garofalo is here at the Edinburgh Fringe to chat to you about her observations, and you laugh even if you both forget where you were going in the first place.
Her comedy is like going to Target: you go there for laundry detergent, get distracted in the candle aisle and later come out with $256 dollars worth of linens, Bounty paper towels, nail polish and home goods. Did you miss that American reference? If so, then you might miss a few more, as the show is full of 'em, which doesn't always translate to a British audience that might not know a Sephora from an Eileen Fisher. 
Still! She is, of course, funny. Meandering from the stage into the audience and back, she tells apt political stingers, works the crowd and offers relatable and self-deprecating anecdotes and quips to the Gilded Balloon-goers. You'd almost think she had really thrown her notes out the window and just went stream-of-consciousness, but with a title like Pardon My Tangent, you just know she has designed it this way. 
Janeane Garofalo: Pardon My Tangent tickets: here
Aug 9-14, 16-28 | 19:15
Suitability: 14+ (Guideline)
*For those Romy and Michele's High School Reunion aficionados in the room, yes, it is a thrill to see 'Heather Mooney' in the flesh. (Knowing Alan Cumming, Garofalo's love interest in the film, is playing just down the road, one wonders if the two have caught up during their time here in Edinburgh.)