Image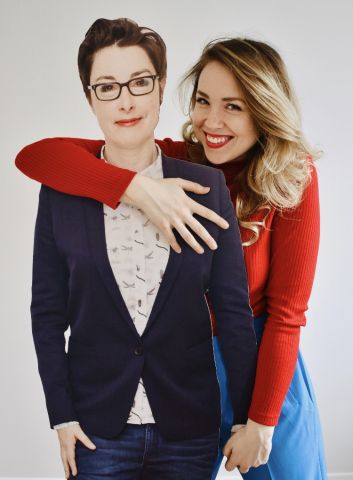 Production
Eleanor Higgins (writer), Tom Knight (director)
Performers
Eleanor Higgins
Based on some real life interactions but with a very heavy dose of artistic licence, In PurSUEt delves into the spiralling of two simultaneous addictions: alcoholism and beloved Bake Off presenter Sue Perkins.
With this enthralling piece, Eleanor Higgins is raw in her delivery and a superb actor. Aptly performed in the same venue as Fleabag was originally, this queer, semi-autobiographical, one-woman tragicomedy paints the picture of a woman reaching rock bottom, and along the way are alcohol-fueled, increasingly embarrassing encounters with her celebrity obsession, Sue. What starts as consuming every Sue factoid Google will reveal quickly devolves into in-person mortifications and questionable gate crashes, white lies and outright bluffs that get her closer to her darling Sue. 
With direction from Tom Knight, Higgins seamlessly moves from light comedy into a tangible darkness, her story speaking to much more than her own journey but to our culture's obsession with celebrities and how obsession and addiction are intricately linked and found in more places than in illicit substances. 
While the alcoholism is true (Eleanor is now in recovery), much of this story is highly embellished or even invented entirely, and for that Sue's team wave this through (for wondering minds, Sue is aware of the show). 
Perhaps it is an addiction replacement, perhaps it is just theatrics, but Higgins now returns to and relishes a healthier obsession: fantasy, and letting us get swept away in it with her. 
In PurSUEt tickets: here
Aug 13-14, 16-28 | 15:50
Suitability: 16+ (Guideline)