Image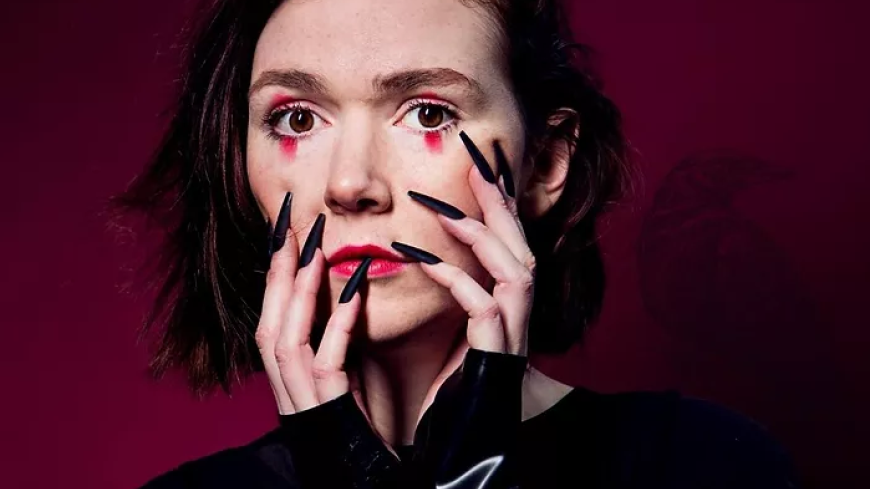 Company
Mick Perrin Worldwide in association with BBAM
Teacher by day, buffoon ablaze by night Elf Lyons and her 2022 Edinburgh Fringe show, Raven, is an unadulterated trumpet blast of brilliance.
Elf Lyons: Raven is the volume at which you scream in the car when no one can hear you.
Elf Lyons: Raven is the slushie you dare to throw on the cat-caller's windshield.
Elf Lyons: Raven is the female gaze, fury and fun personified.
In a fearless, magical display of feral delights, Elf Lyons: Raven presents as a majorly Stephen King-inspired collection of autobiographical short stories woven with comedy, harrowing truths and characters that range from guttural to girlish. She calls her work "vexed clown", which is accurate, her performance like a divine, absurd concoction of Kate Bush, delicious vengeance à la Hard Candy and Death Proof and the unbridled glee of a food fight in the school cafeteria.
With the reckless abandon of a human catapult, Lyons slingshots her brain's unique brand of hilarity and horror, drummed up from a childhood of traumatic boarding school experiences and a steady diet of classic and cult horror films, onto the stage for what can only be described as cathartic, euphoric madness that cuts up real-life mess and makes it into a sticky scrapbook of silliness. Jesting through vignettes that sharply send up the pick-me-girls, the creeps-on-the-train and the abusive teachers too many women in the audience will, sadly, find as familiar characters in their own lives, Lyons takes their stingers out with all the inspiring wackiness one can muster. Comedy is a supreme coping mechanism, don't you think? 
The roars and hysterics from the audience affirm it: this swirling anthology of spooks and stand up comedy is the epitome of everything that the Edinburgh Fringe is its very best. At the finale of this 24 Aug performance, I, having sat at the stage left corner of the splash zone, covered myself with a shield of plastic (handed to me with a, "You'll need this") and howled my face off until I was wheezing for laughter. I left reeling, empowered and electrified. Come find out why - if you miss Elf Lyons, you do so at your own peril.
Elf Lyons: Raven tickets: here
25-29 Aug | 20:30
Suitability: 16+ (Guideline)