Image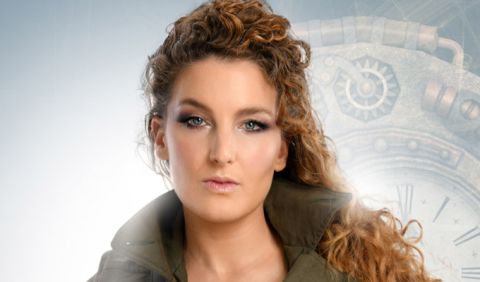 Company
Lee Martin for Gag Reflex in association with TGA
"What do you wonder when you're halfway there?"
The breathtakingly funny, relatable and meaningful bon mots that comprise Chronos are set amidst the premise of Alice stitching this show together, last minute, across a train ride from London to Glasgow in March 2020. Ominous, no? Hilarious, yes. Comic detours spring from lush descriptors of her fellow passengers, these anecdotes exploring what the train journey backdrop aptly, thematically props up - time: time management, attention span, productivity, aging and how giving someone your time and attention are the most precious, and increasingly rare, gifts of all.
With genre-defying material so original eyes will widen at the novelty, Alice is a superlative wordsmith; you're convinced her brain must run on plutonium. In classic Fraser fashion, she manages to string together myriad topics including Zoom gigs, political satire podcasting, olives, Monopoly, influencers, gym bros, exhaustion of the 24-hour news cycle and a sparkling paradoxical quip here and there. Her jokes are often so witty that the laughs might take a millisecond longer to erupt; however, she somehow avoids inaccessibility and exudes a real warmth which she joyfully shares with her audience. Chronos is as silly and playful as it is cerebral and razor-sharp; it has musical comedy songs on banjo as the opener and closer, for crying out loud (how's that for a cyclical metaphor in this timey-wimey show!)
The poignancy and connection Alice infuses into her writing and delivery, evidenced by prior literative stand up treasures Empire, Ethos, Mythos, The Resistance or her inaugural Edinburgh Fringe wonder Savage (now on Amazon Prime), are what will keep her words alive and along with you long after you leave her.
This time, though often stringently opaque about her personal life, Alice gives us a deeper peek into her private world with the ending of Chronos, an act that may surprise frequently-attending Fraser fans (but not her Patreon patrons, who will already be privy to this reveal). 
Consistently dynamic and compelling, Alice Fraser may be unorthodox, but that is her charm, and she has it in droves. 
Alice Fraser: Chronos tickets: here (£10 - £12)
 Aug 7-14, 16-29 | 21:15
Suitability: 14+ (Guideline)