Image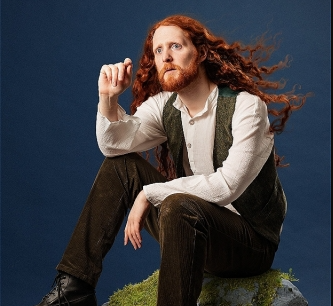 Company
Mick Perrin Worldwide
Performers
Alasdair Beckett-King
Bursting with briny buffoonery and and high seas hilarity, Alasdair Beckett-King: Nevermore is a whimsical delight.
So very funny and well-crafted, Nevermore has more comedy callbacks than a West End casting agent, each recall thrilling the audience more and more. Interspersed between his jokes are beautifully made video accompaniment, audio gags and well-placed props, an impressive, if unsurprising feat for the award-winning animator, filmmaker and game designer (check out Nelly Cootalot! another "nautical indie adventure").
His long red hair is luscious, yes, but also the subject of much comedy, as is his rolodex of accents when telling stories of old gym teachers or American cowboys. Nevermore doesn't shy away from a pun, or several, in fact. You can't wait to see where his joke goes, because it is somewhere very unexpected and a bit magical, indeed. Overall, his approach to stand up is silly and unconventional, with a hefty dose of maritime fantasy. 
Ridiculously talented and just lovely to spend an hour with, Alasdair Beckett-King is not one to miss!
Alasdair Beckett-King: Nevermore tickets: here
Aug 10-21, 23-29 | 19:00
Suitability: 14+ (Guideline)