Image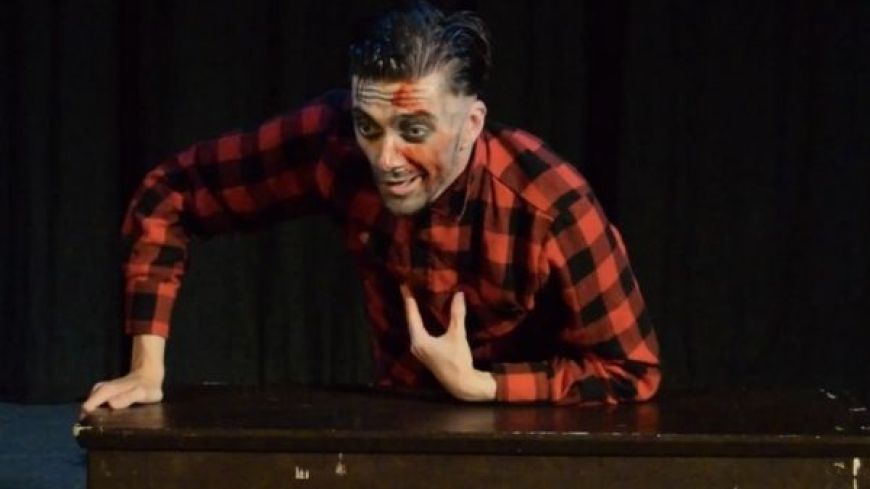 Production
Simon Shaw (Writer); Sian Williams (Filmaker); Bart Lee (Technician)
Performers
Simon Shaw (Ed Gein); Karen Littlejohn (Mother); Rachel Bellis (Barmaid); Shady Muphy (The Box)
Based on the life of murderer and body snatcher Ed Gein, this show features one on-stage performer – Simon Shaw - with the voices of several others as the victims or voices in the head of Gein, the inspiration for several horror movies including Psycho.
Shaw gives his all for the entire hour of the show, going through a vast array of changing characters, mood and scenes. His Gein is an unsettling performance, with just the right touch of creepiness, combined with awkwardness and pure strangeness. Gein in real life had a collection of bones and skulls in his house, and this show brings in skeleton props to great effect. What is harder to convey via the screen is a sense of menace. It is likely that a live version of this would bring a menacing-like feeling which does not translate online in the same way.
The text has an interesting amount of detail, keeping the pace going in the storyline, nuanced by the lighting effects and clever scene changes. Audiences are fascinated by true life stories, and this has more than enough to entertain. While its impact is lessened by this version of the usually in-person show being simply online for now, the in-person show is likely to be one to look out for.
Show: next at Hen & Chickens Theatre, London, 17-18 September 2021
Ticket Prices: £12.25
https://www.unrestrictedview.co.uk/stage-theatre-company-presents-under-the-floorboards/