Image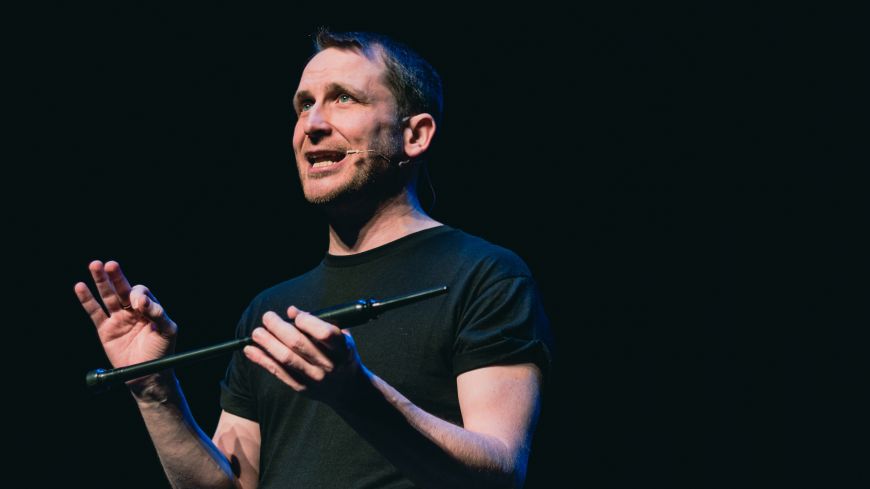 Production
David Colvin (Writer); Tom Freeman (Director); Mike Gibb, Richard Colvin, Natalie Dew (Production Assistants); Sean De Francesco (Photography)
Performers
David Colvin (Performer); Aly O'Mahoney, Lloyd Griffiths, Ben Main, Mark Sandford (Band)
It takes a special skill to make a story about bagpipes both funny, entertaining, and informative and in this show, writer and performer David Colvin makes this look effortless to achieve. Thunderstruck is a charming and surprisingly heart-wrenching production, managing to cover not only how writer/performer David Colvin came to play the bagpipes, and the strong influence that piping legend Gordon Duncan had on the world of piping, but also manages to cram in a wealth of musical education.
Bagpipes are often dismissed in terms of musicality, but Colvin imbues his love of playing with such passion that by the end of the show the audience is absolutely won over. There are many humorous moments in the lead up to this, including an amusing lesson in the use of swearing in Fife, tales of learning to drink and above all, what makes bagpipes different from other instruments.
Colvin is an engaging and energetic performer: his storytelling effortlessly draws in the audience as we follow the highs and lows of learning to play. The snippets of bagpipe playing work really well, accompanied by the talented band. Audience interactions are handled very well, making it easy to join in and when the audience is stomping and clapping to the onstage tune, the whole room comes alive with the power and joy of music.
The pathos which contrasts with the humour in this piece comes to the fore in discussing Gordon Duncan. From the mixed reaction to his unique playing style, to the changes he inspired in playing, and to his loss at too young an age. Duncan is described as the greatest piper of his generation, but this piece emphasises he also worked as a binman, not only showing that creativity is everywhere, but also hints at the need for investment in talent. (There is a Gordon Duncan Memorial Trust that was set up after his death.)
Colvin saves the best for last with a fantastic performance of the titular Thunderstruck, a wonderful homage to Duncan. The strength of the emotion in this was palpable, with the reluctance of the audience to leave at the end, crying out for more, a clear indication that Colvin and the magic of the pipes had woven a spell over us all.
Show Time: 21,23,25, 29 August @ 19:00; 27 August @ 16:00
Ticket Prices: £10-£12