Image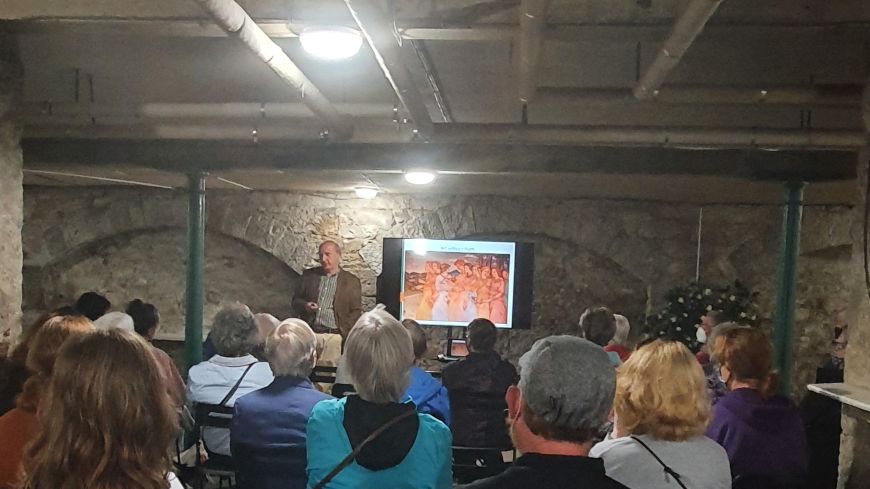 Company
Sacred Arts Festival
Performers
The Reverend Professor Gordon Graham (speaker)
Also entitled 'Theology in Stone', this talk explored the sheer richness of the inheritance of church architecture in Edinburgh. Led by Professor Gordon Graham, there were accompanying slides with pictures of the churches by Barnaby Miln, whose 'Seeing the Sacred through the Artist's Eye' photographic exhibition ran alongside this event.
Professor Graham began by detailing the historical legacy – Edinburgh's gallery of churches, from the twelfth century Duddingston Kirk, through the famous city centre churches, right up to more modern twentieth century buildings. We were told about the various architectural styles we would encounter along the way. Later on, the question of whether churches are viewed as 'meeting places' or 'sacred places' was also explored – the answer to which being a further determining factor in the type of building constructed.
A particular focus in the afternoon was the nineteenth century 'extravaganza' – a period of about 40 years when there appeared to be an amazing burst of church building underway. Within this brief window of time, twelve churches, for instance, are to be encountered along the 1.3 mile stretch from Morningside to Bruntsfield. Professor Graham told us about the complex web of reasons behind this 'extravaganza', such as the influence of Sir Walter Scott and the rise of aesthetic movements, the return of Catholicism, and the striking number of post-Reformation divisions. We also heard about the astonishing number of gifted architects working around Edinburgh at the time, and the powerful influence of the city's middle-class wealth.
Looking to the future, Professor Graham looked at what might happen to the excess of churches nowadays required for use. We saw how some were simply rendered redundant – whether left derelict, or converted for secular purposes – while a small number of others had been brought back to use. Other closed churches had seen faith displaced by art – St Stephen's, within a stone's throw of the talk, being nowadays used as a dance studio; the Queen's Hall now devoted to music.
The concluding and more general question we were left with was – whether art inspired by faith lost something when the faith element is removed.
There was something in this for everyone. As the talk focused on landmark churches around the city, not only those intrigued by faith and the arts, but also the Edinburgh tourist or Fringe visitor would have found this of interest. An informative and accessible event, yet which left us with something deeper to ponder.
The event finished at 2.15pm.
Faith & Art in Edinburgh's Church Architecture, Thursday 19th August, 1.15pm, St Vincent's Chapel