Image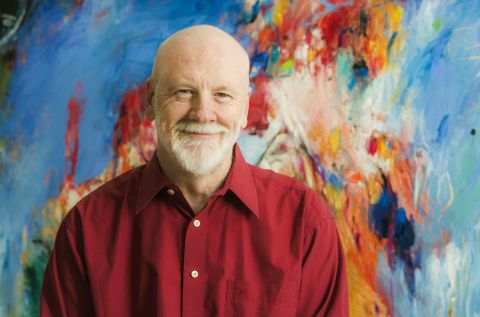 Company
Doric String Quartet
Production
Doric String Quartet and EIF
Performers
Alex Redington (violin) Ying Xue (violin) Helene Clement (viola) John Myerscough (cello)
The Doric Quartet were the featured ensemble at this morning's recital at the Queen's Hall.  The players – Alex Redington (violin); Ying Xue (violin); Helene Clement (Viola) and John Myerscough (cello) – have been performing together since the inception of the quartet in 1998.  Much of their time is spent on global tours as they develop a reputation of being one of the best quartets on the circuit.
They chose to begin their recital with Haydn's String Quartet in E flat major Op33 No 2, 'The Joke'.  Haydn had completed a series of string quartets in 1772 "written in a new and special way" and commonly referred to as the Russian quartets as they were dedicated to the Grand Duke Paul of Russia.  
The introduction incorporated a delightful lightness of touch, superbly illustrated by this group of exceptionally talented players.  Working in harmony as a perfect ensemble they stuck to the original score including 'the joke', a moment when the principal violin emanates the gliding drunken antics of a peasant.  They took the finale as a feverish pace and concluded with a terrific panache.
The next work was the European premiere of Brett Dean's String Quartet No 3, 'Hidden Agendas'.  Dean first heard the Doric Quartet when they were playing one of his works on the radio in 2007.  He was so impressed by their interpretation, became friends with them, and specifically wrote this string quartet for them.  
In five movements titled Hubris; Response; Retreat; Self-censorship and on-message, the work was inspired by the ever changing media landscape present in our current society.  A perfect platform for this immensely versatile quartet, the movements are peppered with a vast variety of emotions, oscillating from dynamism to reflection, with the musicians creating a fabulous interpretation of the fourth movement, which includes "the whispery use of bows without resin."  There is no predominant theme as the instruments resonate individually until a form of unity emerges at the end.  Judging from Brett Dean's response, he was delighted with their performance, as was the audience.
The recital concluded with Brahms late String Quintet No 2 in G major Op 111.  Brett Dean, who was a viola player with the Berlin Philharmonic for many years, joined the players.  He blended so well with them it was as if he had always been a part of the quartet.   This richly textured quintet frequently features the violas – played by Helena Clement and Brett Dean – but also highlights the skills of John Myerscough on cello and Alex Redington and Ying Xue on violin.  
Brahms was influenced by Slavonic music when writing this quintet and it incorporates many emotions associated with this style – vibrancy coupled with yearning melancholy – all of which the musicians brought to the fore.  And their rendition of the finale was positively uplifting.